Put the car on a two-post lift
Remove the front wheels
Remove the pressure spring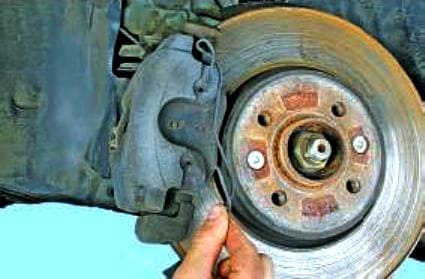 Prying off the cap of the cover of the lower guide pin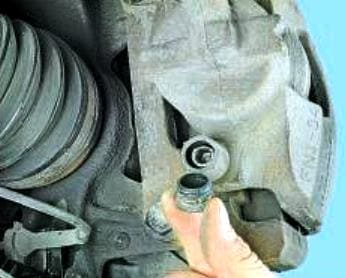 Retrieve the stub.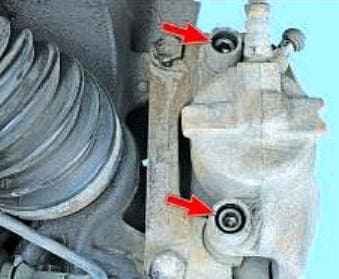 Also take out the top plug
Unscrew the guide pins for fastening the movable bracket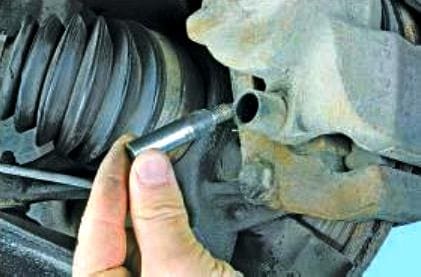 Retrieving fingers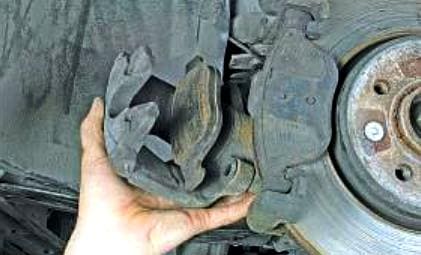 Put aside the movable bracket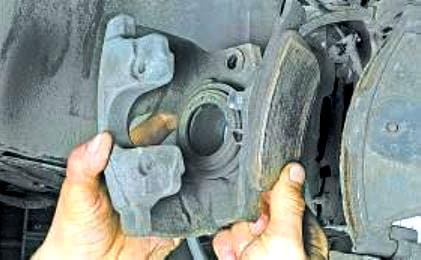 Remove the inner and outer brake pads from the bracket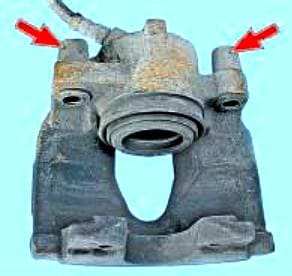 When repairing the brake mechanism, we check the condition of the mudguards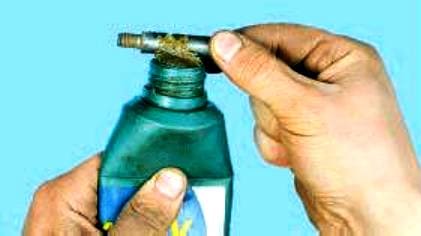 Lubricate the guide pins with grease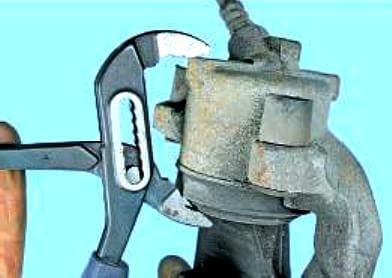 With the help of sliding pliers, we sink the piston of the working cylinder
Removing the bracket assembly from the shoe guide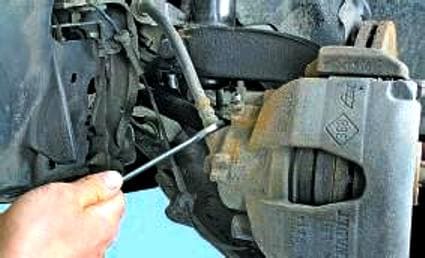 Loosen the brake hose fitting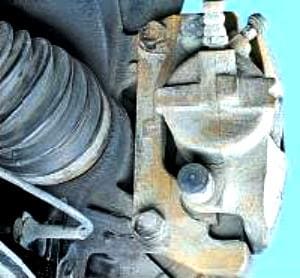 We unscrew the two bolts securing the guide pads to the steering knuckle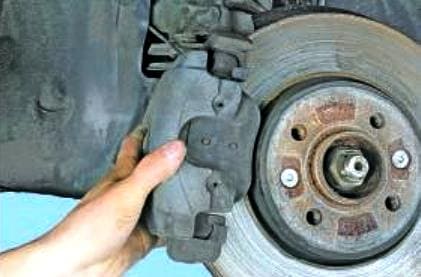 Remove the bracket assembly with the guide.
Finally unscrew the bracket from the brake hose.
Installation
Move the piston inside the cylinder using the special tool (Fre1190-01) as far as it will go.
Before installing, coat the caliper bracket and guide pin bolt threads with FRENBLOC (or equivalent).
Install the shoe guide.
Install the shoe guide mounting bolts.
Tighten the guide shoe mounting bolts to the required torque of 105 Nm.
Install the new brake pads, starting with the inner one.
Install the brake caliper and guide pin bolts.
Fix the brake hose and wheel speed sensor wires securely if they have been disconnected.
Do not twist the brake hose.
Check the brake fluid level. Bleeding the brake system.