The article describes the general principles of removing the steering column of a car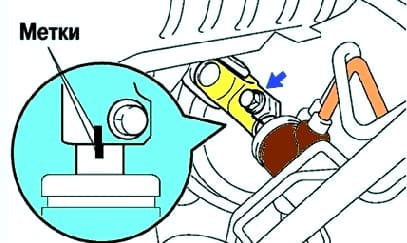 Mark the intermediate shaft and steering shaft (fig. 1).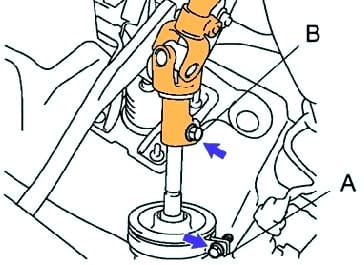 Remove bolt A.
Remove bolt B and remove the intermediate shaft assembly (fig. 2). Tightening torque: 35 Nm.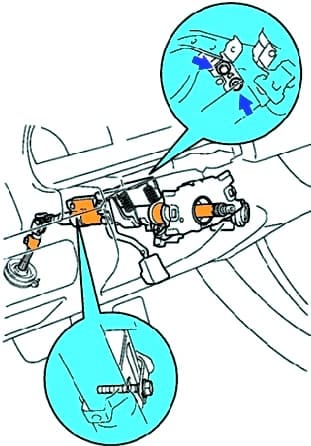 Disconnect the connectors, unscrew the four fastening nuts and remove the steering column assembly (Fig. 3).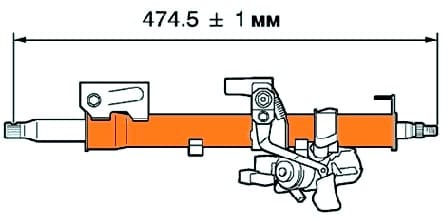 Check the steering column for mechanical damage.
Measure the length of the drive shaft (fig. 4).
Standard length: 474.5 ± 1 mm.
If the length is not as specified, replace the steering column assembly.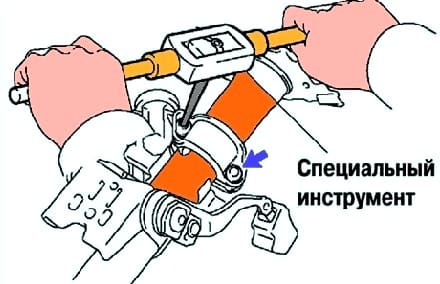 Using a special tool, drill out the taper head bolts and remove them from the bracket (fig. 5)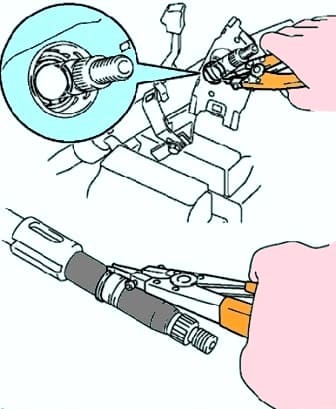 Using an expander, remove the output control shaft spring rings (outer side and inner side) (fig. 6)
Remove the ignition lock bracket from the steering column tube.
Use new taper head bolts when installing the ignition switch.
Tighten them until the heads cut off.
For more details, see the article - How to remove and install the steering column of a Toyota Camry