Remove the steering column for replacement or repair
You will need a key "for 13"
Disconnect the wire from the negative terminal of the battery.
Remove the steering wheel after setting it in a straight-ahead position.
Remove the stalk assembly with connector.
Remove the ignition switch (lock).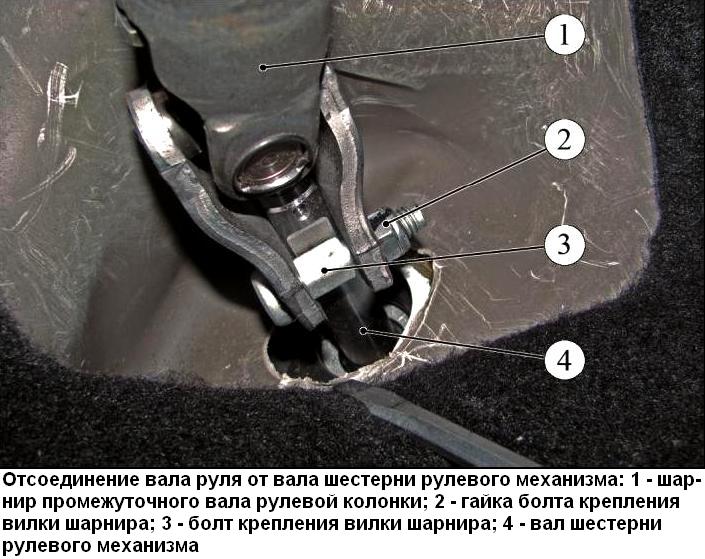 Under the instrument panel, unscrew the nut and remove the bolt for the terminal connection of the steering shaft and the steering gear shaft.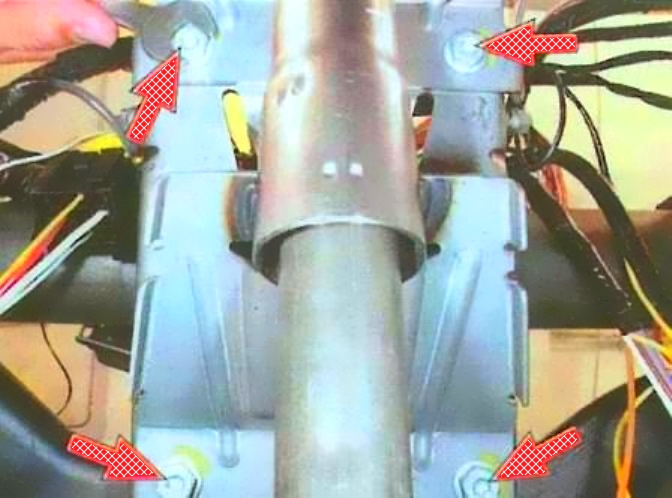 Remove the four mounting bolts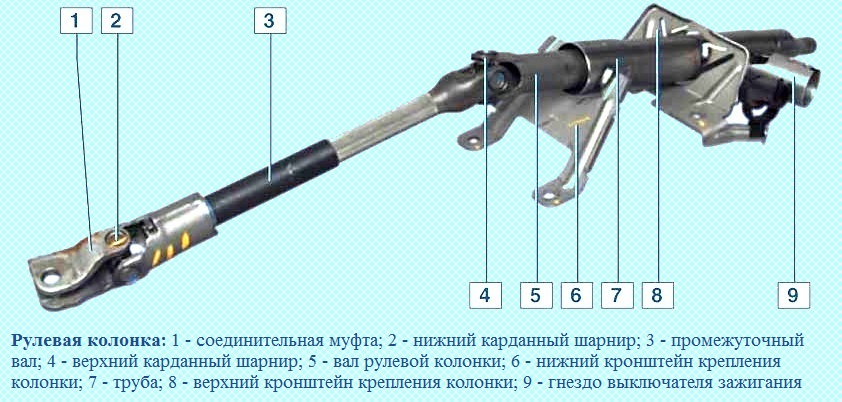 Remove the steering column.
Install parts in reverse order