Preparing the car for work. Unlocking the steering wheel
Put the car on a lift or raise the front of the car, blocking the rear wheels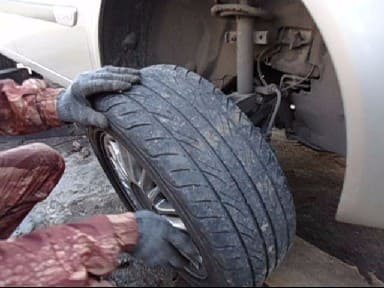 Remove the corresponding front wheel
Ask an assistant to press the brake pedal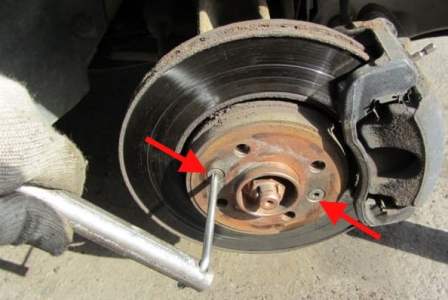 We unscrew the two screws securing the brake disc (Fig. 2)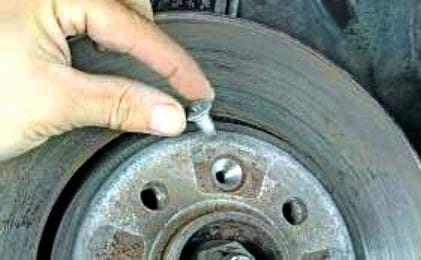 Removing the screws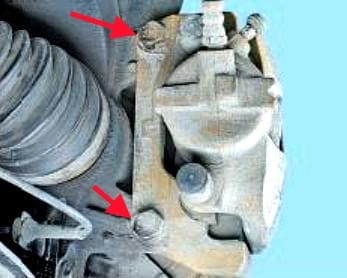 We unscrew the two bolts securing the guide pads to the steering knuckle.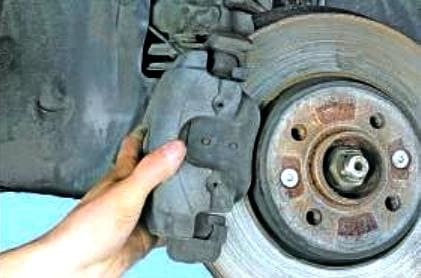 Remove the bracket assembly with the guide.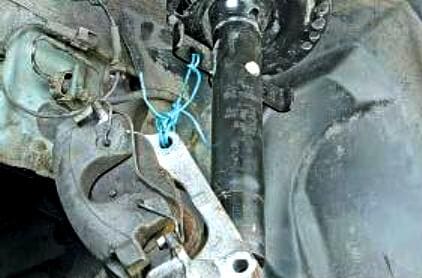 We hang the movable bracket assembly with the guide pads with wire to the parts of the front suspension.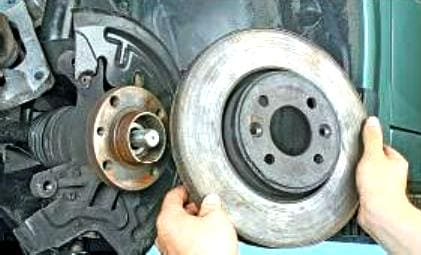 Remove the brake disc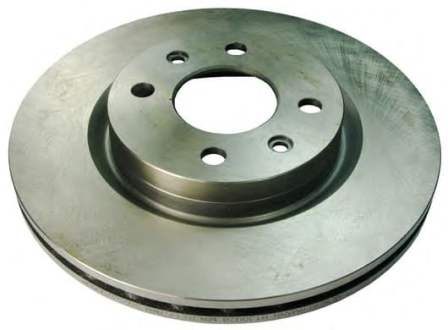 Before installing the disc, clean the mating surfaces of the hub and disc.
If we install the old disk, we remove the beads on the surfaces of the disk on the lathe, formed as a result of wear.
Install the disk and all the details.
Check
Check for corrosion, wear and damage on the inner walls of the cylinder.
Replace the cylinder body if necessary.
Minor imperfections caused by corrosion or foreign particles can be removed by sanding the surface with fine emery cloth.
Check for corrosion, wear and damage on the piston surface, on the guide pin and its boot, and on the surface of the brake disc.
If necessary, replace the corresponding component.
Installation
Clean the shoe guides and staples.
Installation is performed in the reverse order of removal.
Torque tighten:
- brake disc mounting screws (15 Nm);
- bolts for fastening the guide pads (105 Nm).
Before installing, coat the threads of the shoe guide mounting bolts with FRENEBLOC (or equivalent).
Install the wheels.
Tighten the wheel bolts to 105 Nm.