Remove the pump for repair or replacement if more than normal noise and coolant leaks occur during operation
Disassembling the pump is a rather time-consuming job, so in the event of a malfunction, we recommend replacing the pump assembly.
You will need socket heads "10", "12", a flat-blade screwdriver.
Drain the coolant (see "Changing the coolant").
Remove the timing belt (see "Replacing and adjusting the belt tension, replacing the timing belt tensioner").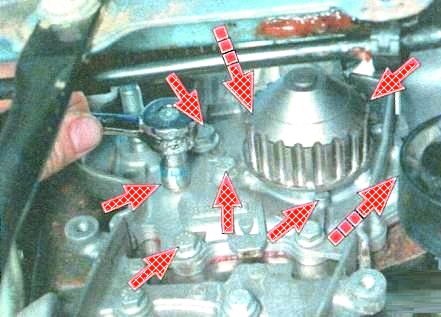 Remove the eight bolts securing the water pump to the cylinder block.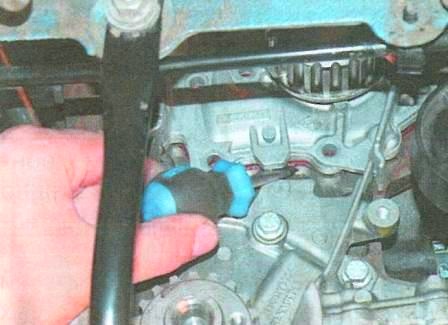 Pry off the water pump with a screwdriver and remove it.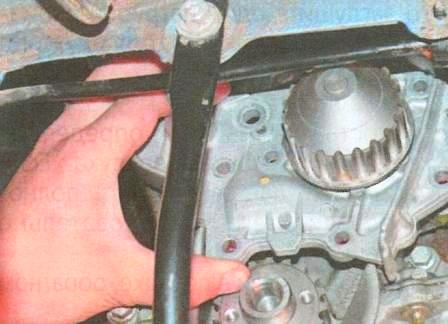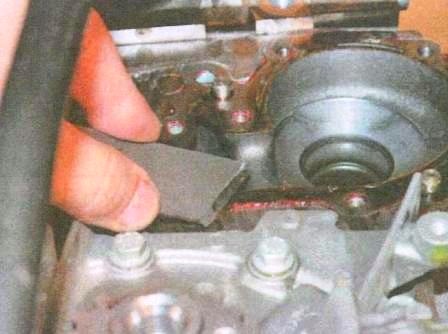 Clean the mating surface of the cylinder block.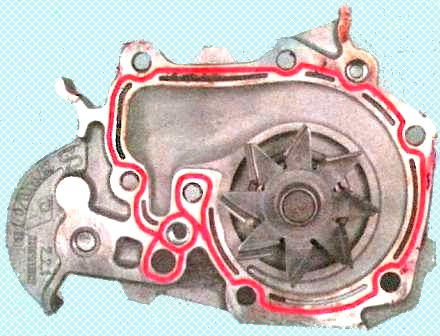 Apply anaerobic sealant Loctite 518 (or equivalent) to the water pump flange as shown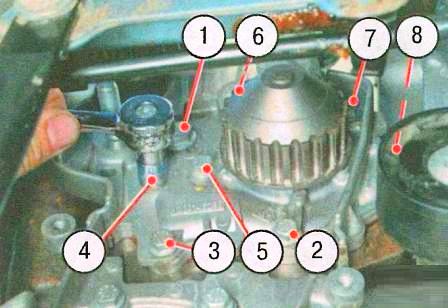 Tighten the water pump mounting bolts in the sequence shown in the photo.
Tighten the M6 ​​bolts to a torque of 10 Nm (1.0 kgf-m), the M8 bolt to a torque of 22 Nm (2.2 kgf-m).
Install the parts in the reverse order of removal.
Refill coolant.