The evaporative emission canister can be removed for inspection or replacement if there is a persistent smell of gasoline caused by a canister leak or if the canister purge valve fails
In addition, a violation of the tightness of the adsorber and failure of the purge valve can cause unstable engine idling until it stops.
Adsorber is installed in the niche of the right front wheel.
You will need: 13 wrench, flat blade screwdriver.
Disconnect the wire from the negative terminal of the battery.
Remove the right engine mudguard.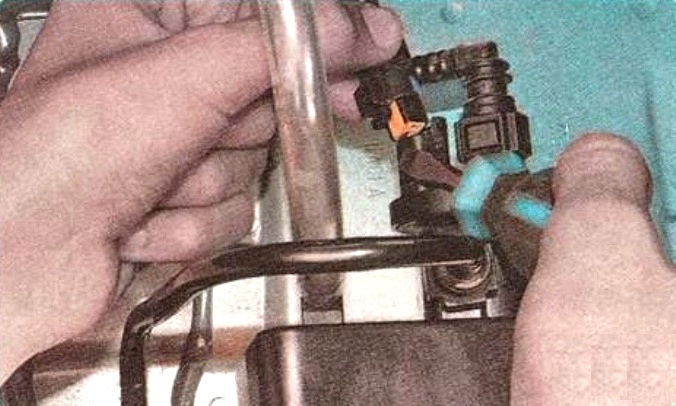 Disconnect the wiring harness block from the canister purge valve...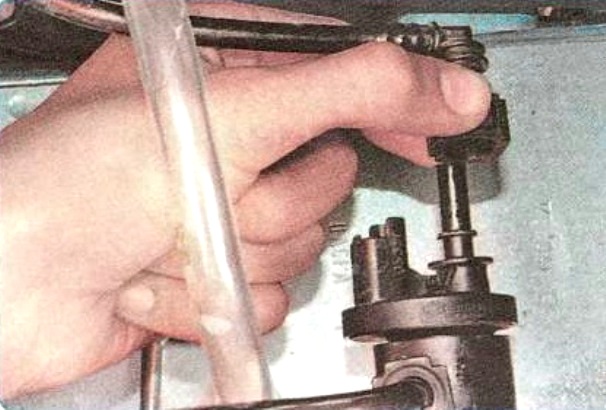 and outflow line.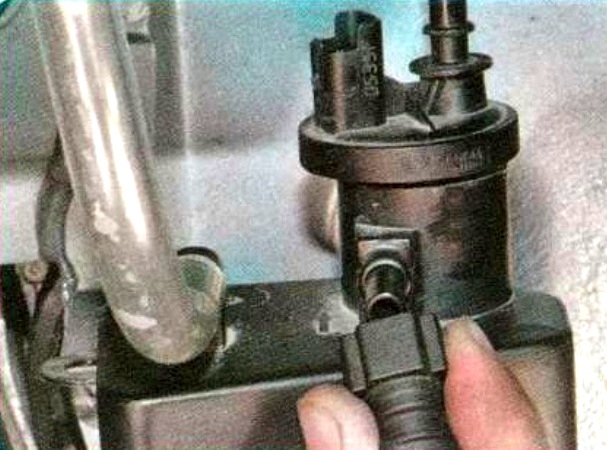 Disconnect the supply line.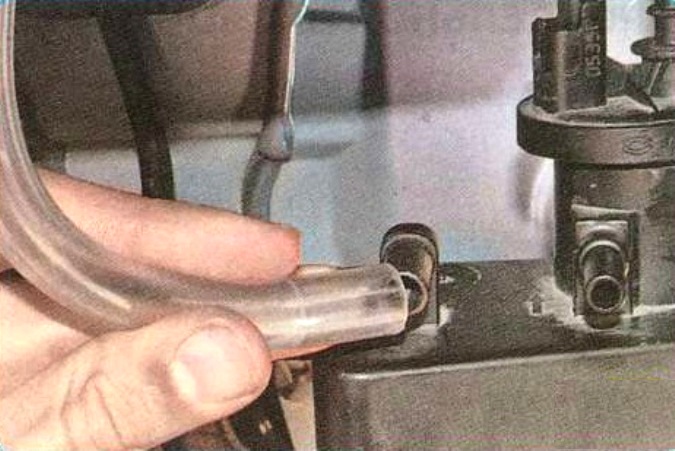 Disconnect the canister ventilation hose from the adsorber fitting.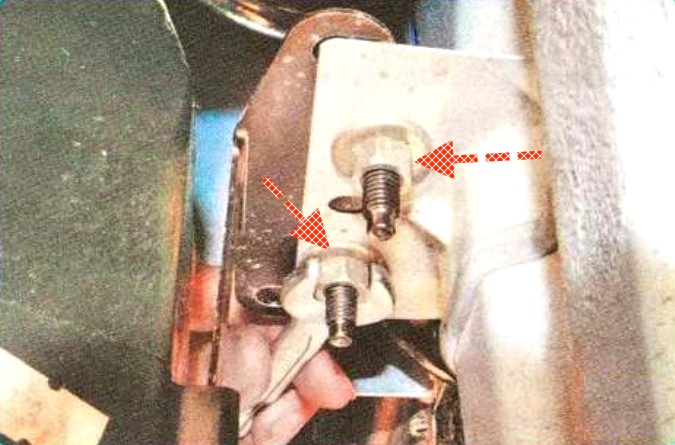 Remove the two nuts securing the canister bracket.
Remove the adsorber assembly with the bracket.
It is possible to remove the adsorber without the bracket.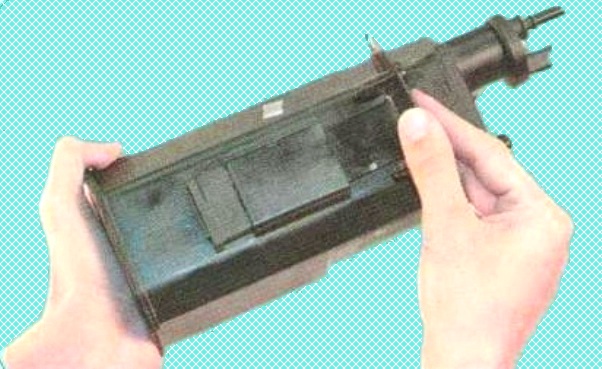 To do this, move the adsorber up (for clarity, shown on the removed adsorber) until the rubber retainer comes out of its lug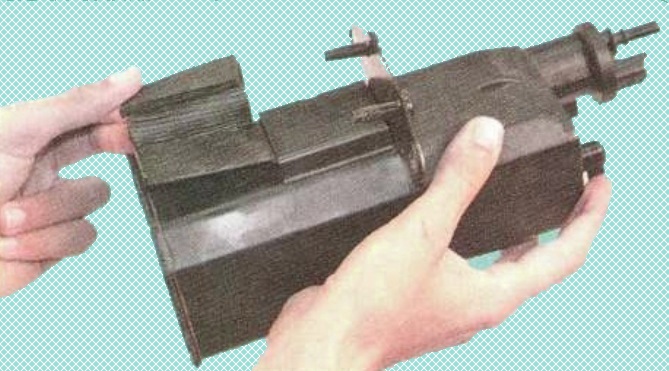 Remove the retainer and remove the adsorber from the bracket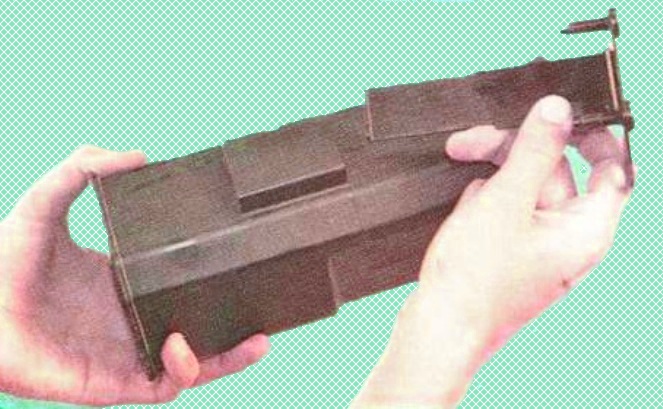 Install the parts in the reverse order of removal.