Replace the spring in case of mechanical damage or significant settlement
Signs of precipitation:
- deteriorating ride, frequent "breakdowns" of the suspension;
- visible skew of the rear of the car or a significant difference in height between the front and rear that occurred during operation;
- strongly pronounced traces of the collision of the coils of the spring.
Replace the springs (left and right) in pairs.
You will need a spring compressor.
Install wheel chocks ("shoes") under the front wheels and hang out the rear suspension beam.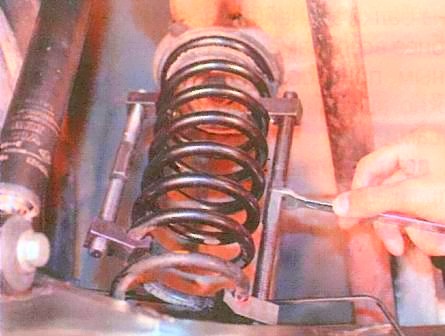 Install the spring compressor and compress the spring.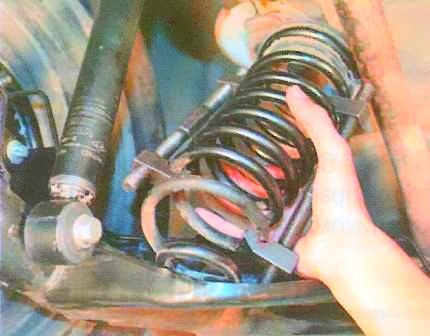 Remove the spring assembly with the top gasket.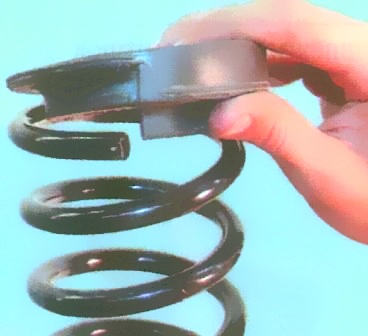 Remove the top spacer from the spring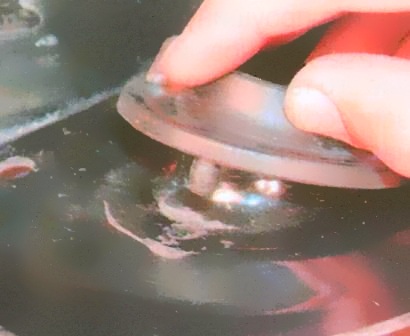 Remove the lower spring spacer from the platform on the rear suspension beam.
Replace damaged spring gaskets with new ones.
Install the spring with spacers on the vehicle in the reverse order of removal.
Replace the second spring in the same way.