If the oil leak from under the cylinder head cover could not be eliminated by tightening the cover bolts, replace its gasket
You will need: the tools needed to crush the air filter, the ignition module, and a TORX T50 key.
Disconnect the wire from the negative terminal of the battery.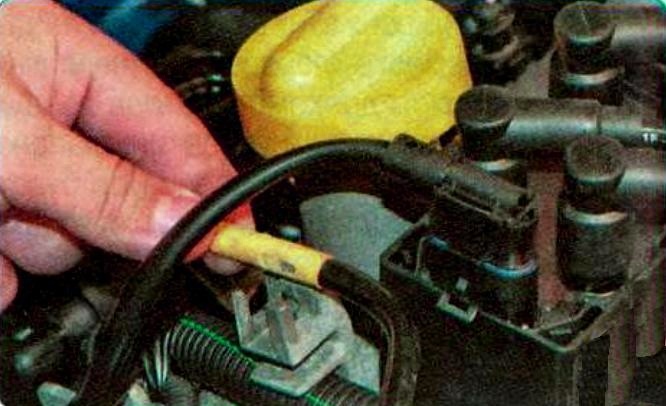 Remove the canister purge hose from the holder on the cylinder head cover.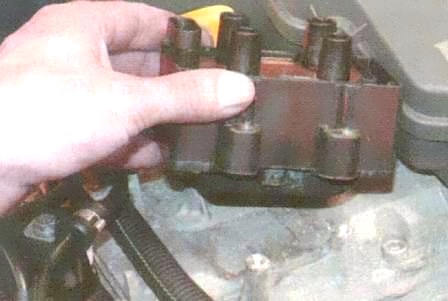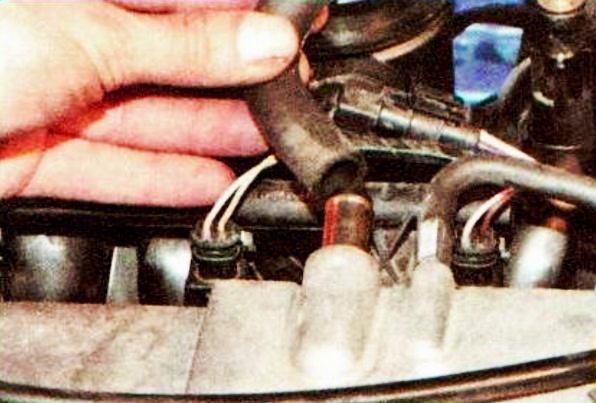 Remove the ignition module (see "Renault Logan ignition module)
Remove the air filter (see "Replacing the Renault Logan Air Filter")
Disconnect the large hoses from the cylinder head cover fittings...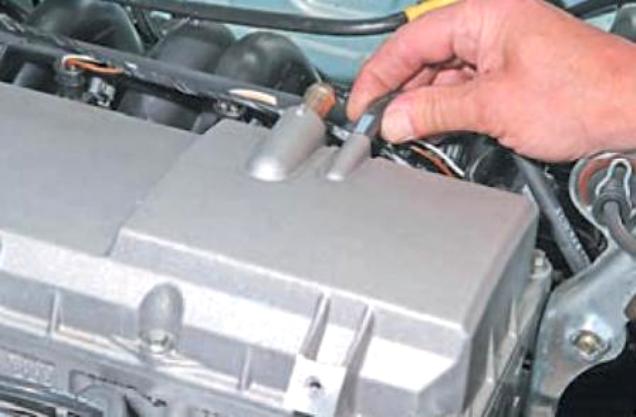 and small branches of the crankcase ventilation system.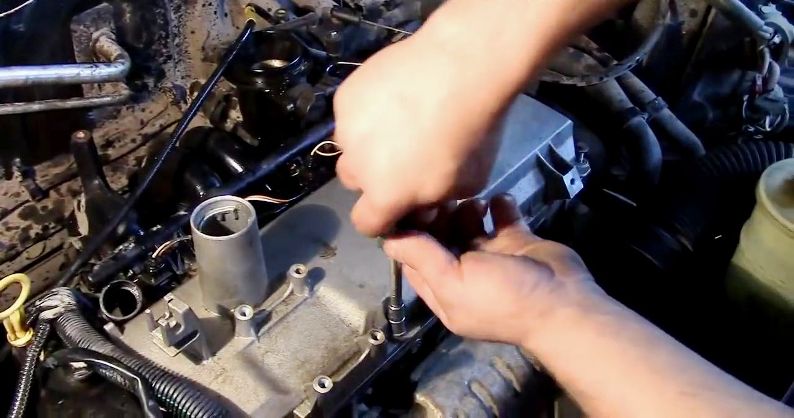 Remove the eight cylinder head cover screws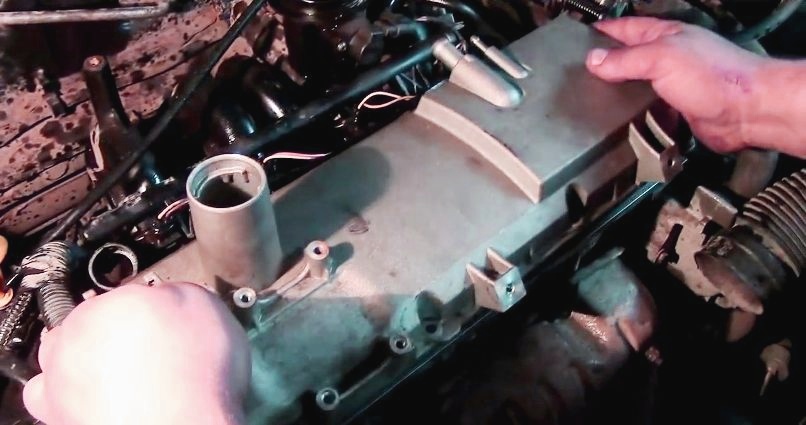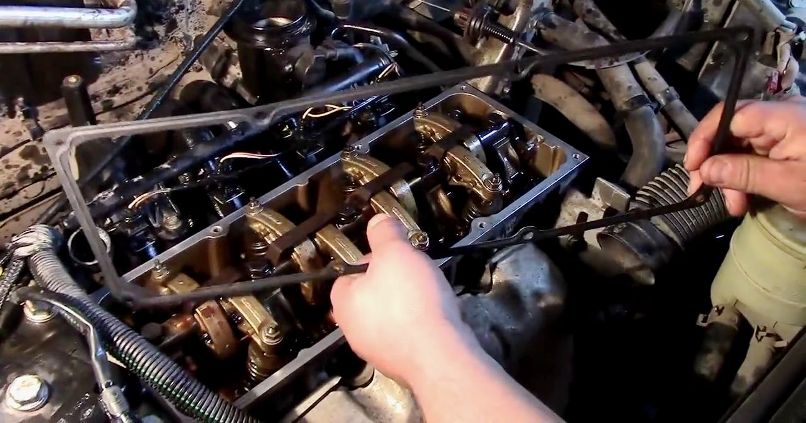 remove the cover and the gasket installed under it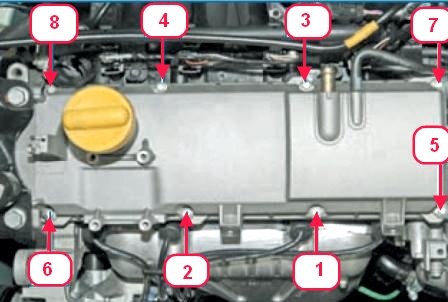 Clean the grooves of the cover and the surface of the block head from the remnants of the old gasket.
Install the cylinder head cover and all removed parts in the reverse order of removal.
Tighten the cover bolts in the order shown in the photo in two stages:
1 - stage - pre-tightening with a torque of 2.0 Nm;
2 - stage ~ final tightening with a torque of 10.0 Nm.