The hub bearing is replaced when play occurs
You will need a bearing puller, circlip puller, barb, hammer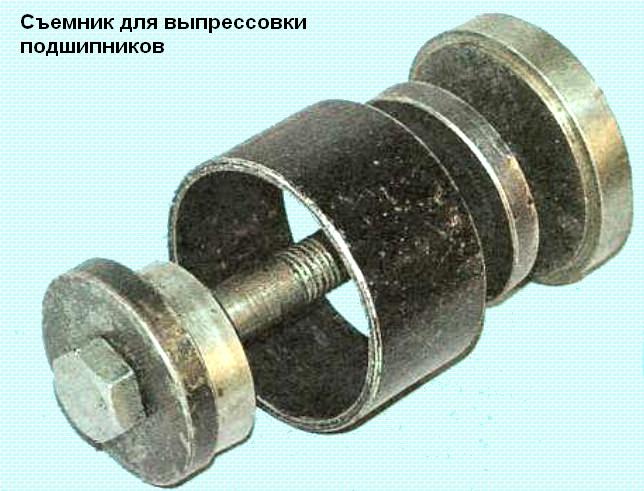 To replace the bearing, it is convenient to use a commercially available puller for pressing and pressing in the hub bearings.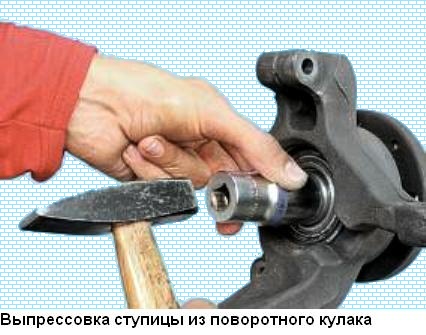 Remove the steering knuckle (see "Replacing the steering knuckle Renault Logan") .
Clamp the steering knuckle in a vise and knock out the hub with a hammer using a mandrel of a suitable diameter (for example, a socket head).
Remove the hub.
Most likely, the outer half of the inner ring of the bearing will remain on it.
After removing the hub, the bearing is unsuitable for reuse.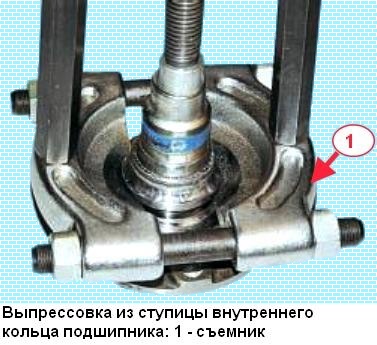 Use a puller to remove it from the hub.
If you don't have a puller, use a sharp chisel.
Gently inserting a chisel in a circle between the hub and the inner ring of the bearing, trying not to touch the hub itself, knock down the rest of the bearing.
Gradually increasing the thickness of the chisel.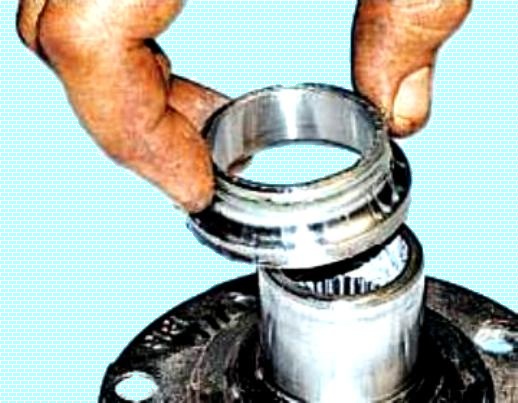 Install the bearing puller, press out and remove the bearing from the knuckle.
If a puller is not available, knock out the bearing using an appropriately sized drift, as a pressed bearing cannot be reused.
Clean the parts and lubricate the inner surface of the knuckle seat and the outer surface of the hub with a thin layer of Litol 24 grease.
Press the new bearing all the way into the steering knuckle.
When pressing the bearing into the knuckle housing, the force must be applied to the outer ring of the bearing, otherwise the bearing may be damaged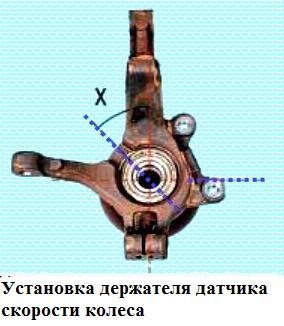 Press the hub into the bearing until it stops, supporting the inner ring of the bearing with a stand.
If the inner ring of the bearing is not fixed with the support when pressing the hub, it can be damaged.
On vehicles equipped with ABS, install the wheel rotation sensor bracket so that the X angle is 35°±5°
Install the steering knuckle to the vehicle in the reverse order of removal
Check and correct wheel alignment if necessary. Use the services of workshops with special equipment