We change the rear hub bearing if there is a backlash during the technical inspection of the car
You will need; circlip plier, hammer, mandrel 49 mm in diameter.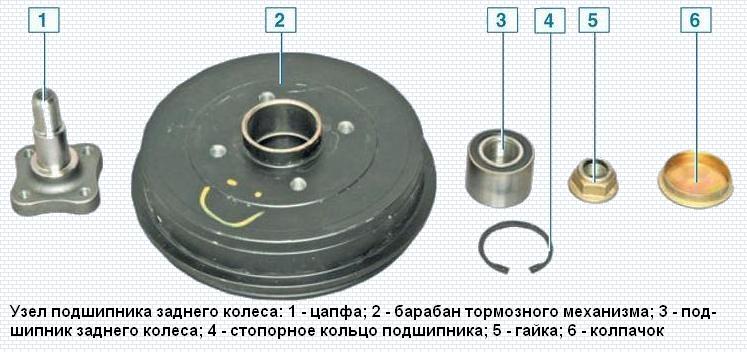 Remove the brake drum (see "Replacing the Renault Logan brake drum")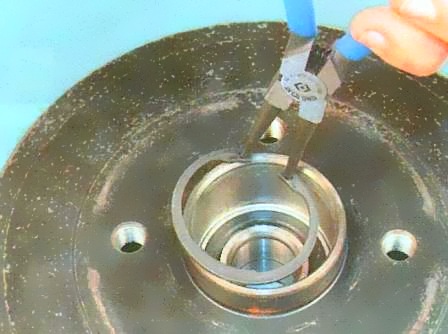 Remove the retaining ring.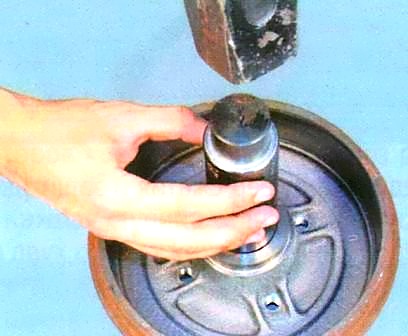 Press out the old bearing with a drift.
Clean the inner cavity of the hub and lubricate it with Litol-24 bearing grease or its imported analogue.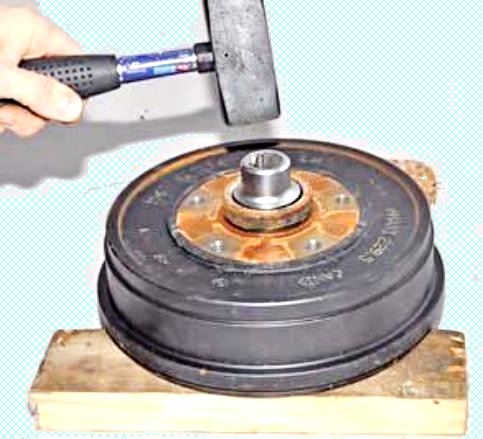 Press the new bearing into the hub with a mandrel.
When pressing the bearing, force must be applied to the outer ring of the bearing, otherwise the bearing may be damaged.
Install the parts in the reverse order of removal.
Tighten the hub nut to 17-Nm (17.5 kgf-m).