Preparing the car for work. We install the car on a lift or inspection ditch
Turn on the first gear or, if the gearbox is automatic, put the selector in the "P" position.
Installing wheel chocks under the front wheels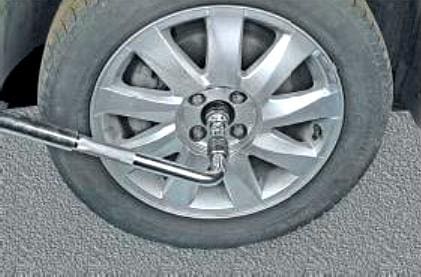 Loosen the rear wheel bolts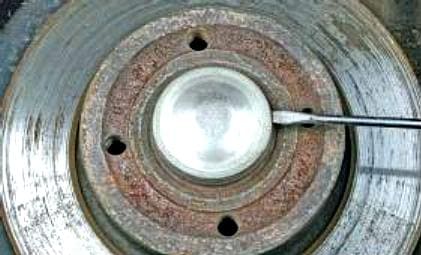 Pry off with a screwdriver and remove the protective cap of the hub nut.
Loosen the wheel hub nut
Raise the rear of the car and remove the wheel.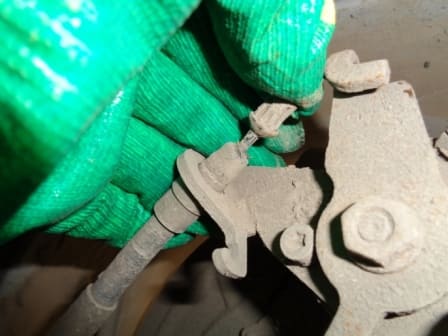 Remove the tip of the parking brake cable from the expansion lever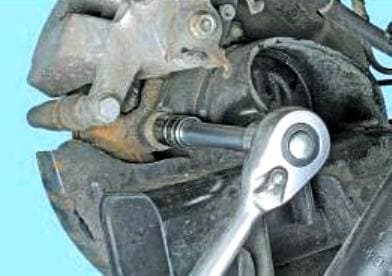 We turn out the bolts of the guide pads
Remove the bracket assembly from the shoe guide without disconnecting the hose from it.
We hang the bracket assembly with the shoe guide on a rope or technological hook to the parts of the rear suspension.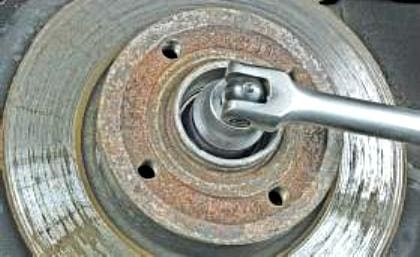 Unscrew the hub nut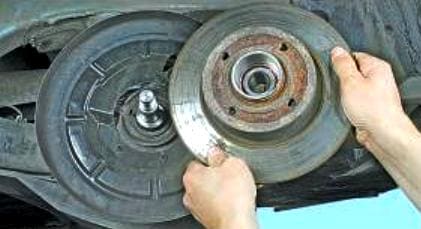 Remove the brake disc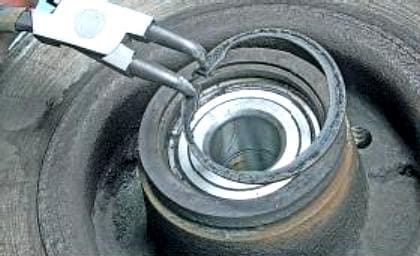 Remove the retaining ring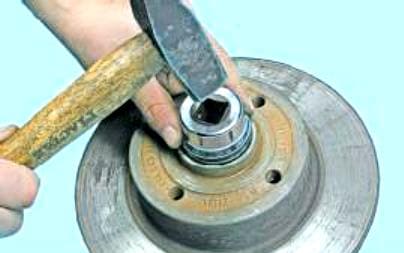 We press out the old bearing with a puller or mandrel
We clean the inner cavity of the hub and lubricate it with bearing grease.
We press a new bearing into the hub with a mandrel.
Torque tighten:
- hub nut (175 Nm);
- wheel bolts (105 Nm).