The power module is integrated in the injection computer
The ignition system uses the same sensors as the injection system
The ignition coils (four, for the number of cylinders) are bolted directly to the spark plugs on the cylinder head cover.
The injection ECU supplies power to the ignition coils in pairs in sequence:
- via contact C M4 for ignition coils of cylinders 1 and 4;
- via terminal C M3 for the ignition coils of cylinders 2 and 3.
Remove
Remove the top engine covers.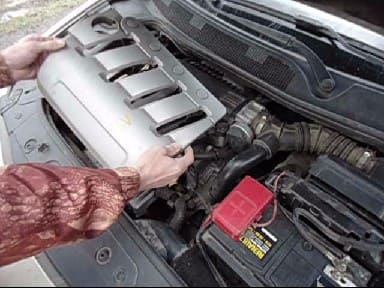 Disconnect the wires from the battery terminals, starting with the negative terminal.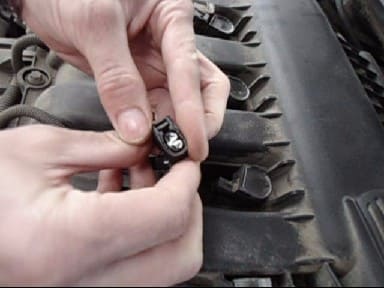 Disconnect the wire blocks from the ignition coils and unscrew their fastening bolts (Fig. 2).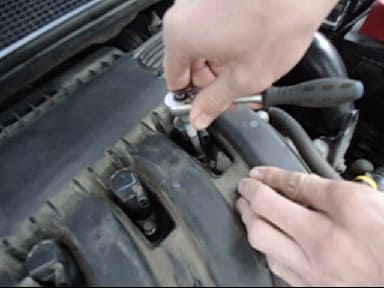 Using a socket wrench for 10 (or 8, depending on the configuration), we unscrew the coil mounting bolt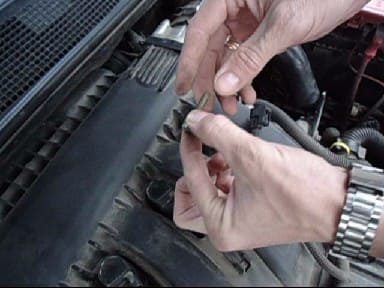 Remove the coil mounting bolt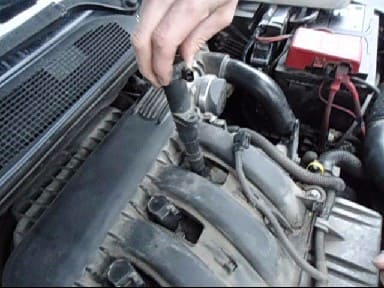 We remove the rod coils, while paying attention to visible defects in the coil insulators.
There should be no cracks or burn marks (from spark flashing) on ​​the coil body.
WARNING
Damaged female connectors must be replaced.
Installation
Installation is performed in the reverse order of removal.
Apply "graisse fluoree" (2mm diameter) to all four ignition coils around the inside circumference of the high voltage wire cap.
Replace the O-rings on the ignition coils if necessary.
Torque tighten:
- ignition coil mounting screws (15 Nm);
- battery cover bolts (4 Nm).