We remove the bumper for various types of repairs. When repairing the bumper itself, also for approaching the radiators, when replacing the engine cooling fluid
We install the car on a lift or on a viewing ditch.
To do the job, you will need a TORX T20 wrench, socket 13, screwdrivers.
Disconnect the negative battery terminal.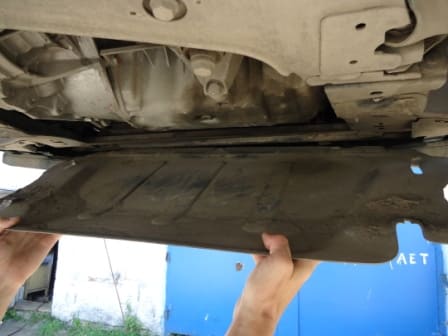 Remove the crankcase protection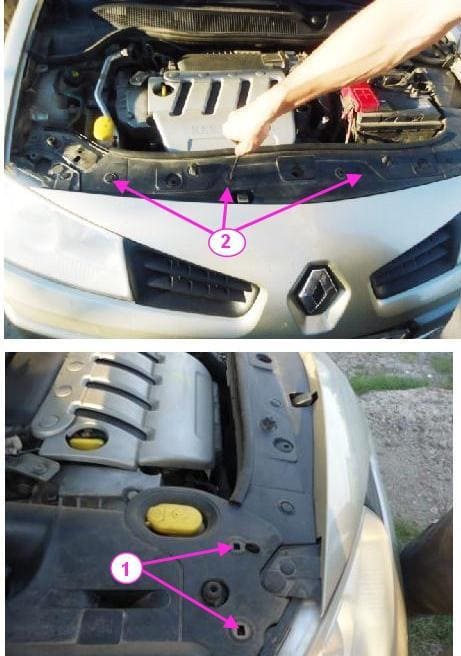 Removing the top trim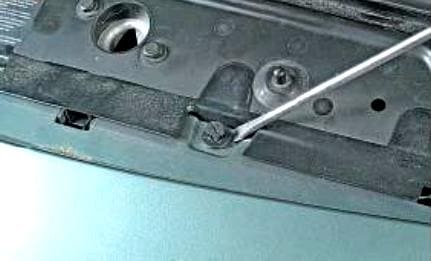 Unscrew the piston core, pry it with a screwdriver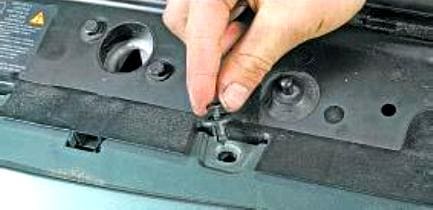 Remove the piston from the hole in the bumper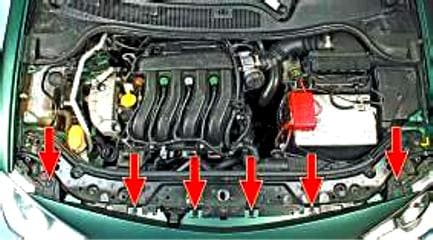 The location of the clips for fastening the bumper to the upper cross member of the radiator frame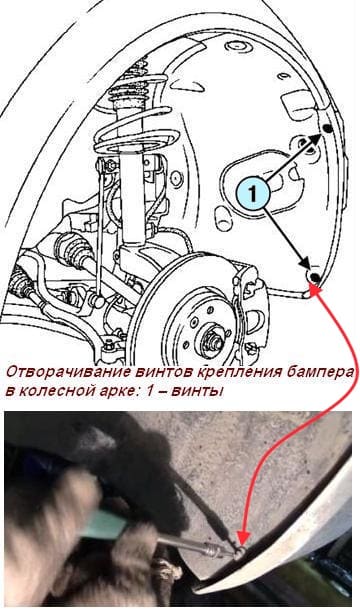 Remove the screws (fig. 6).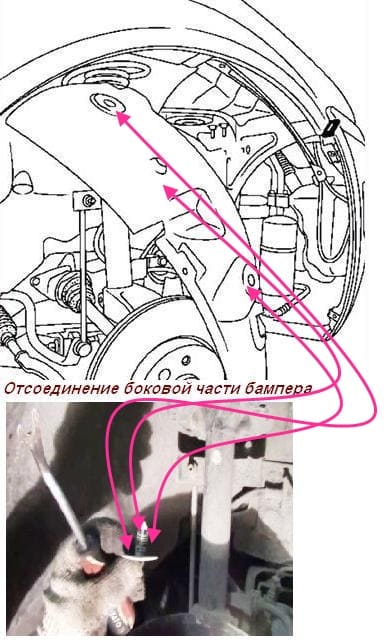 Remove the side of the bumper (fig. 7).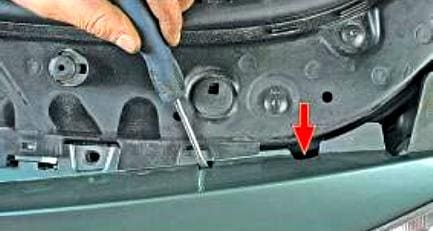 Move the bumper forward, squeeze the latches of its fastening (two on each side)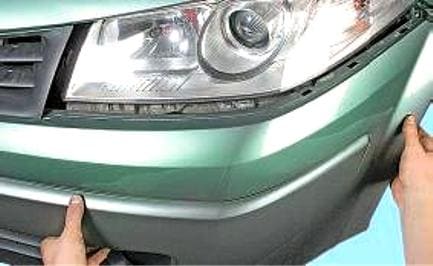 Together with an assistant, pull the bumper on the right and left sides, forward and up, move it from the holders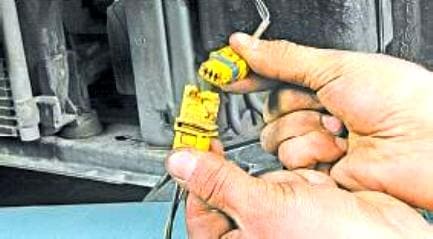 Disconnect the wiring harness pads from the fog lamp connectors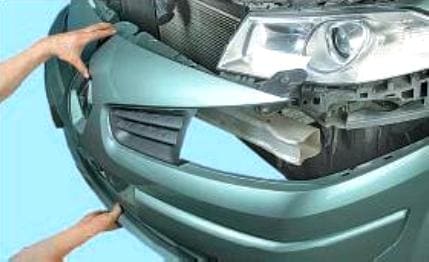 Remove the bumper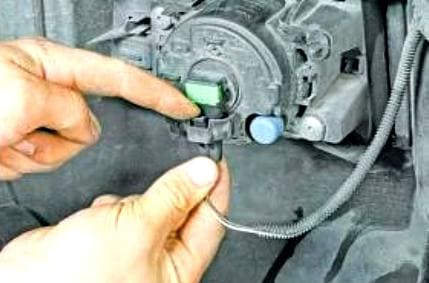 If you need to disassemble the bumper, press the fog lamp connector retainer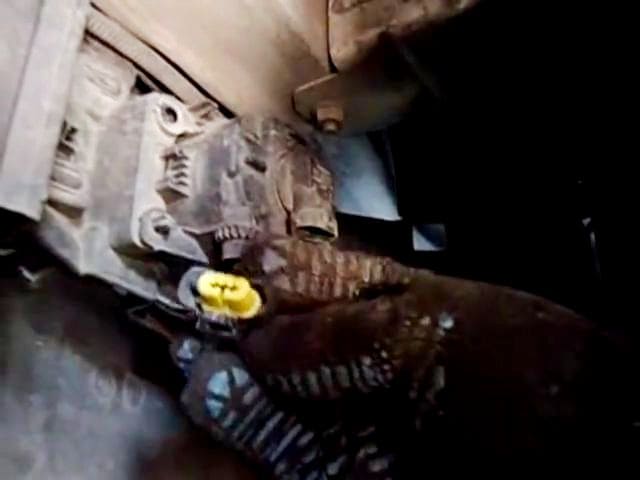 Disconnect the wiring harness pads from the fog lamp connectors
Disconnect the fluid supply pipes to the headlight washer jets.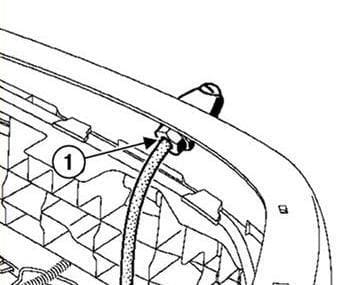 Unscrew the nut securing the headlight washer jet and remove it (Fig. 14).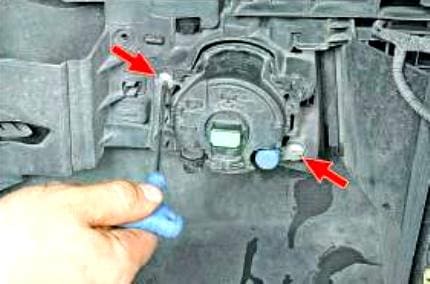 We unscrew the two screws securing the fog lamp to the bumper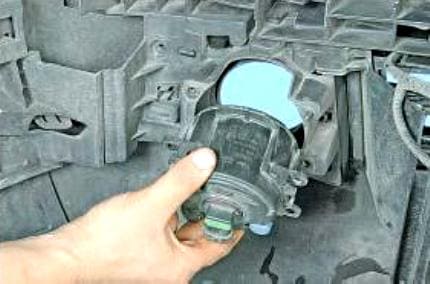 Overcoming the resistance of the clamps, remove the fog lamp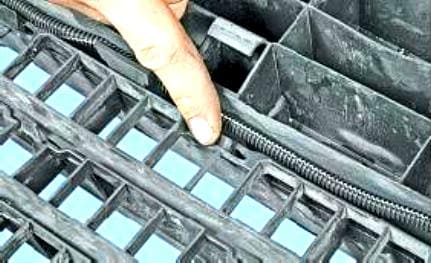 We press the latches securing the internal air intake grille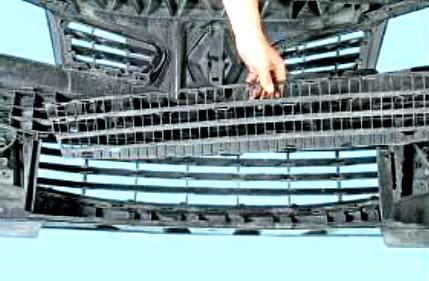 Remove the inner air intake grille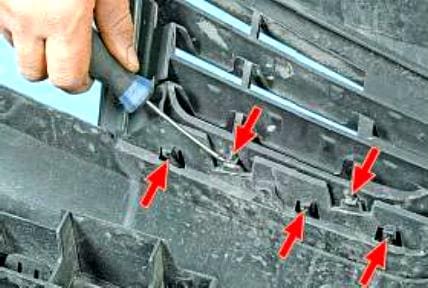 We press the fasteners of the right radiator grille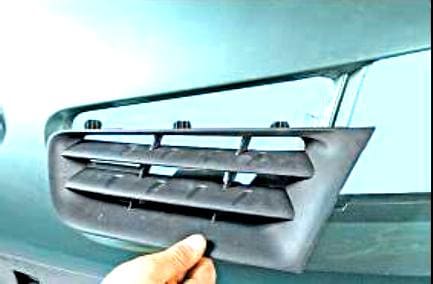 Remove it. We also remove the left radiator grille.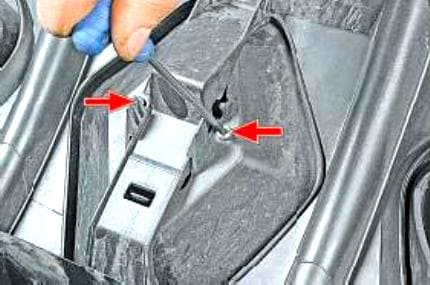 Unscrew the two screws securing the emblem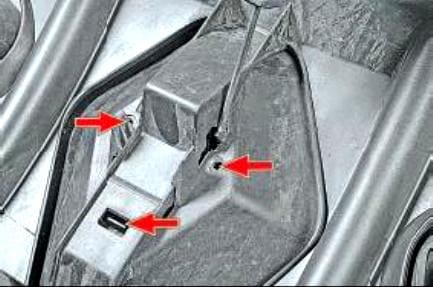 Press out the three emblem fasteners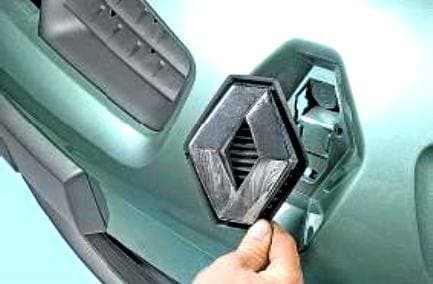 Removing the emblem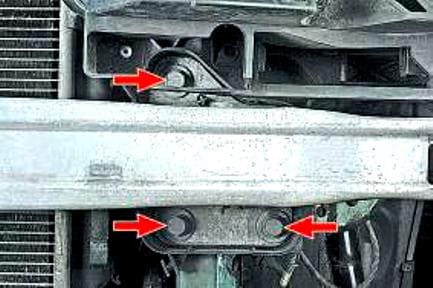 We unscrew three bolts securing the bumper amplifier to the body side members on each side and remove the amplifier
Installing the bumper
Before installing a new bumper, on the bumper of the headlight washer jets, drill the bumper according to the preliminary marking.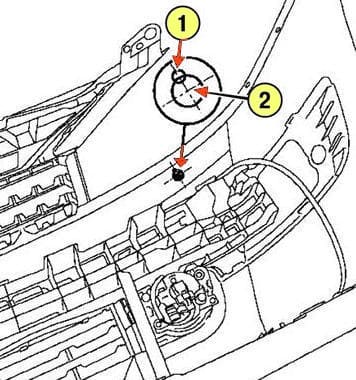 Use a 3 mm drill bit to drill the mounting hole as well as the pilot hole, which is then enlarged to the diameter of the jet using a conical drill (fig. 25).
Before installing the jets, make sure the seal is in place.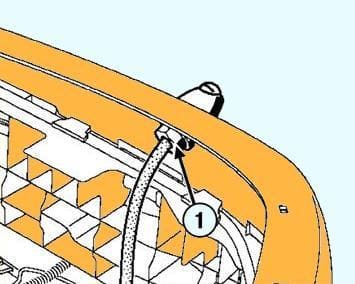 Tighten the nut with a little force (fig. 26).
Connect:
– fluid supply tube;
- a block of wires for fog lights.
The rest of the components are installed in the reverse order of removal.