Removing and installing the exhaust manifold of the K7M engine of a Lada Largus car
The exhaust manifold is removed to replace the gasket or when the engine is completely overhauled
Increased noise of the exhaust gases of the car indicates that some connection or parts of the exhaust system have burned out.
A thin metal gasket is installed on the K7M engine at the junction of the exhaust manifold and the cylinder head.
If tightening the nuts fails to eliminate gas breakthrough, then the gasket must be replaced.
We install the car on a viewing hole or a lift.
The exhaust manifold is covered with a heat shield, which is mounted on three studs.
Before unscrewing the nuts of the heat shield, we moisten them with WD-40 or kerosene or brake fluid.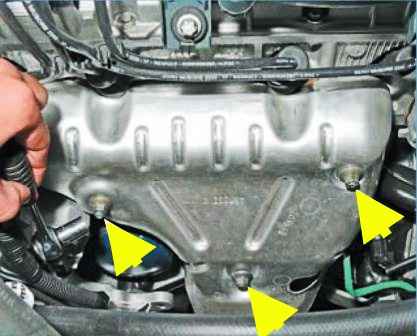 We unscrew the three nuts securing the heat shield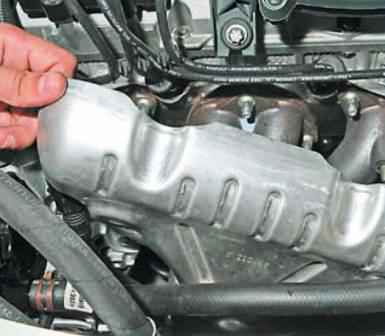 Capture screen
To remove the exhaust manifold, you need to disconnect the intake pipe.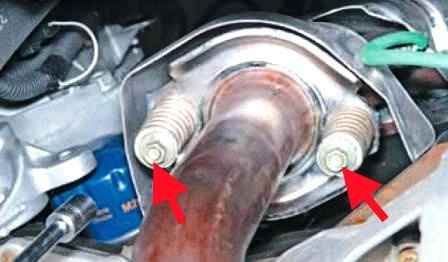 The intake pipe is attached to the exhaust manifold with two studs.
The connection is floating.
Softness is provided by two springs.
Unscrew the two nuts with a 14 head with an extension.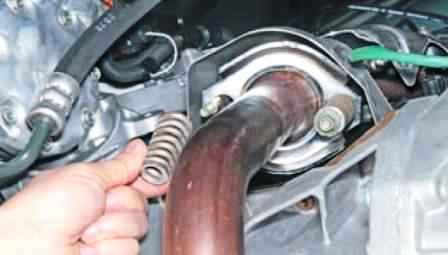 Remove the intake pipe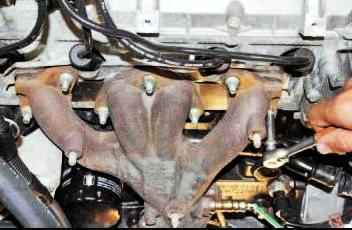 Before unscrewing the exhaust manifold, wet the nuts with WD-40 penetrating fluid or kerosene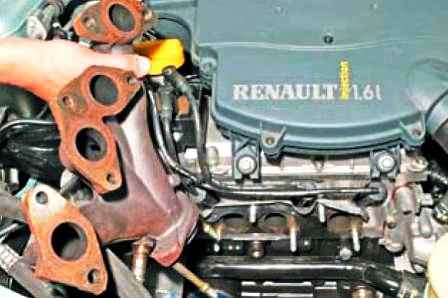 We unscrew and remove the exhaust manifold and remove it (you need to unscrew it slowly, trying not to twist the thread or break off the thread)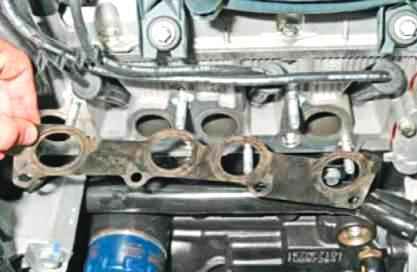 Removing the gasket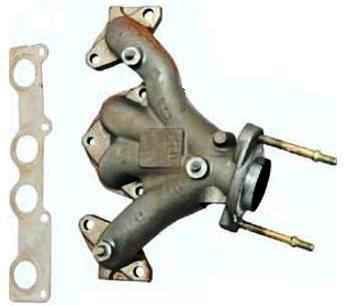 After dismantling, inspect the exhaust manifold for cracks and other defects
Assemble all the parts in reverse order.
Apply graphite grease to all exhaust manifold studs.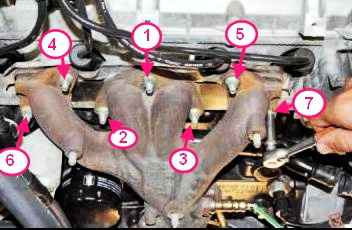 We tighten the exhaust manifold in accordance with the tightening diagram.
First, we tighten the nuts on the exhaust manifold by hand, then tighten the torque - 25 Nm.
Tighten the nuts securing the exhaust pipe flange to the exhaust manifold with a torque of 21 Nm.