We remove the steering gear to replace the rods (of course, you can replace the rods without removing the steering gear, but this is quite laborious), repair or replace the steering gear
To perform the work, you will need tools: wrenches for 10, 13, 16, 18, 20, 21, socket heads for 16, 18, a flat-blade screwdriver, pliers, side cutters, sliding pliers.
We remove the steering gear for this: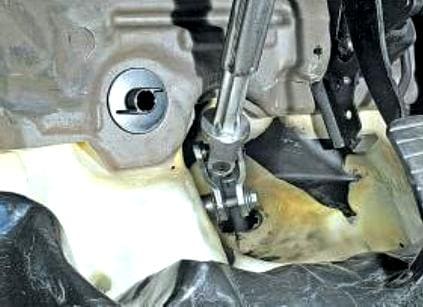 On the left side under the instrument panel, move the floor upholstery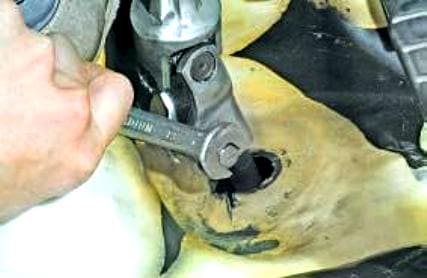 We unscrew the coupling bolt of the terminal connection of the lower cardan joint of the intermediate shaft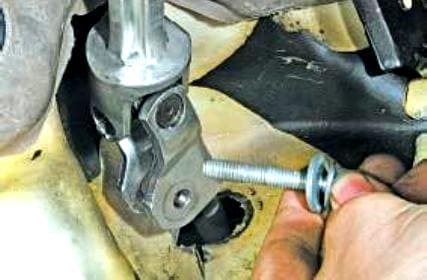 Removing the pinch bolt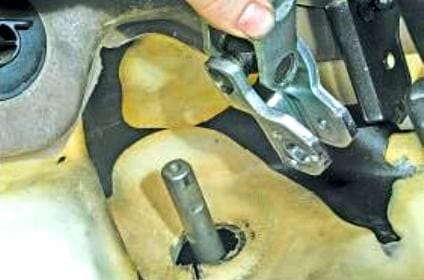 Remove the lower universal joint from the steering gear shaft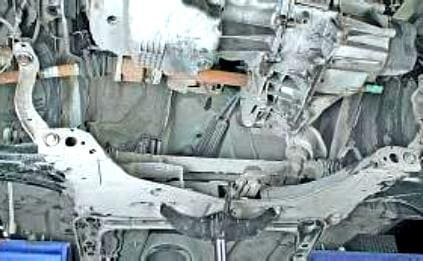 Remove the front suspension subframe

We unscrew the two bolts securing the steering mechanism to the subframe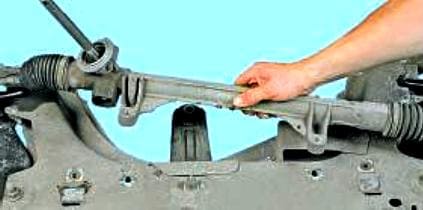 Remove the steering gear
Tie rod replacement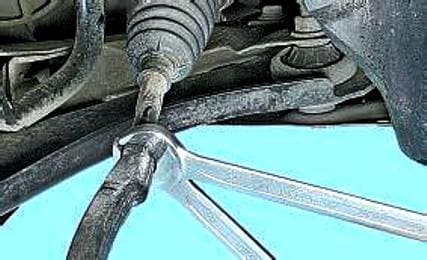 Loosen the locknuts of the tie rod ends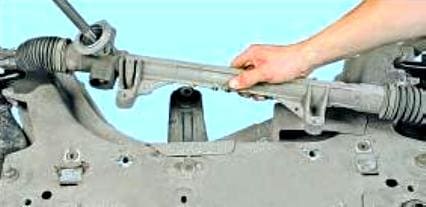 Remove the steering gear as described above

Removing the tie rod ends (article - How to replace the Renault Megan 2 tie rod end)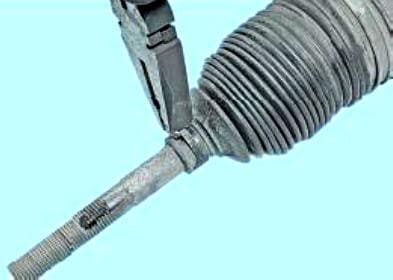 Remove the outer fastening clamp from the anti-splash cover of the steering rod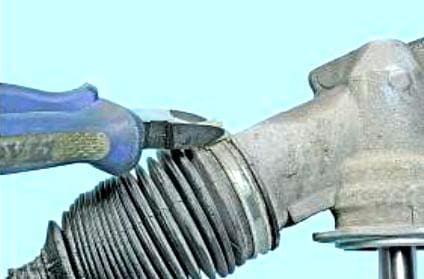 We bite with side cutters the lock of the dirt-protective cover of the steering rod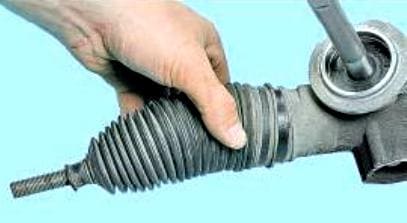 Remove the dirt cover from the steering rack housing by sliding it along the steering rod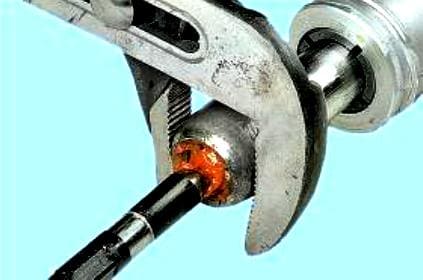 Unscrew the tie rod joint and disconnect the tie rod from the rack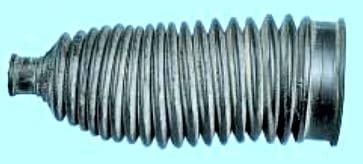 Install the parts in reverse order.
Checking the dirt cover for defects.
We replace the clamps of the protective cover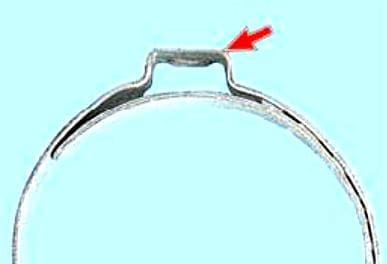 This is what a new uncompressed collar looks like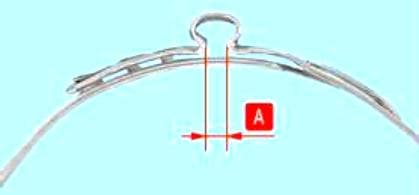 The clearance of the correct compression of the clamp should be 2.4-2.8 mm.
If the gap is larger, you need to tighten the clamp to the norm, if less, replace the clamp.