1MZ-FE engine cylinder head assembly
Before assembly, clean all parts to be assembled
Apply fresh engine oil to all friction surfaces
Replace all gaskets and seals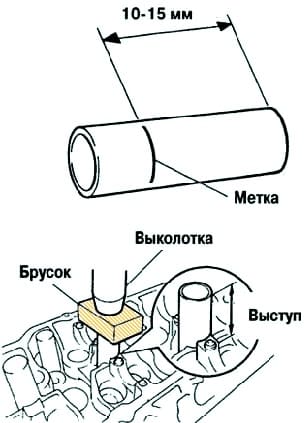 Install new spark plug tubes.
Apply glue to the spark plug tubes.
Press the new spark plug tube so that it protrudes 42.4-43.4 mm from the plane of the cylinder head connector (Fig. 1).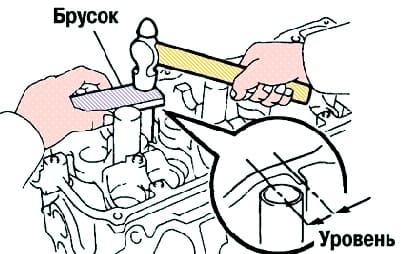 Using a wooden plate and a hammer, also press in the new crankcase ventilation pipes so that they are flush with the cylinder head split plane (fig. 2).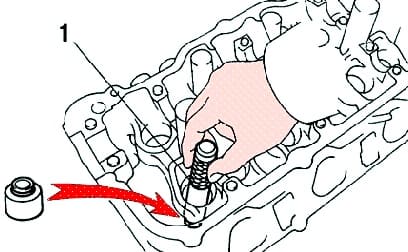 Using a suitable tool, install new valve stem seals (fig. 3).
Inlet valve stem seals have a rubber sealing coating.
Intake valve stem seals are painted gray or brown, and exhaust valve stem seals are black.
Install the following details:
- valve;
- valve spring seat;
- valve spring;
- spring plate;
- crackers.
Using a suitable tool, compress the valve spring and install two cotters around the valve stem.
Using a plastic-headed hammer, lightly tap the end of the valve stem to ensure that the valve is securely fixed with crackers.
Install the valve lifters and shims; make sure the pushers rotate freely by hand.