The air conditioning filter may become clogged after prolonged use
If the airflow efficiency of the air conditioning system and heater is greatly reduced, or if the windows fog up very easily in FRESH mode, the filter must be replaced.
To maintain air conditioning efficiency, check and replace the air conditioning filter according to the maintenance plan.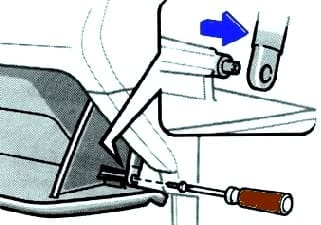 Open the glove box.
Remove the screw with a Phillips screwdriver and slide the hook as shown in Figure 1.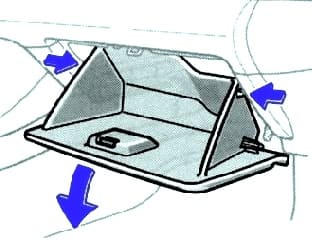 Press on both sides of the glove box to release the clips (fig. 2).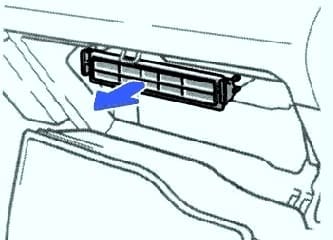 Remove the filter housing from the filter outlet as shown in Figure 3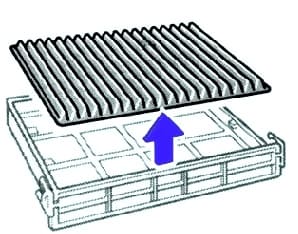 Remove the filter core from the filter housing (fig. 4)
Check the filter surface.
If it is only moderately dirty, it can be cleaned by blowing compressed air from the back.
Do not wash or oil the filter. If it is dirty, it must be replaced.
The air filter must be properly installed in place.
Using the air conditioner with the air filter removed may result in poor dust resistance and further affect the quality of the air conditioner.
Air conditioning filter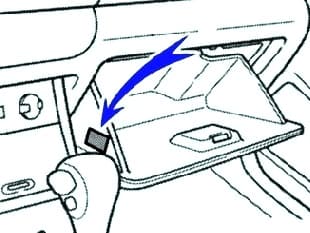 Air conditioning filter information tag is located on the left side of the glovebox as shown in Figure 5, indicating that the filter is installed.
The air conditioning filter prevents dust from entering the vehicle through the air conditioning vent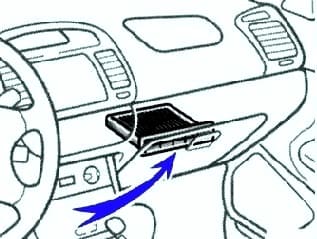 The air conditioning filter is located behind the glovebox (fig. 6)
More details
Opening the glove box lid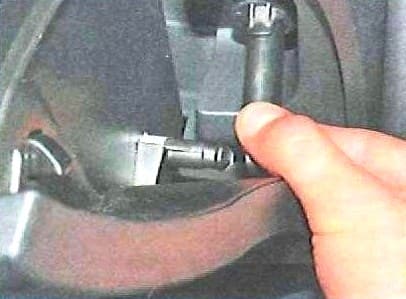 Disconnect the damper lug from the glove box lid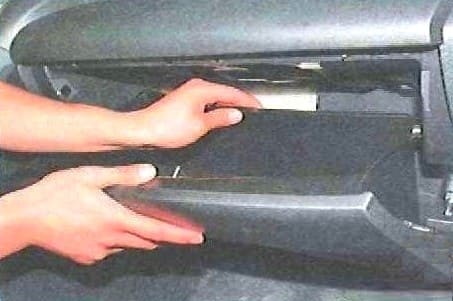 By pressing the back wall of the glove box, we release the side travel stops and flip the glove box lid down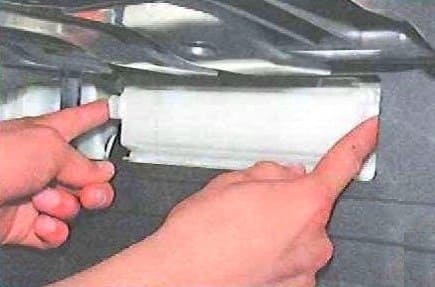 Squeeze the latches and remove the cabin cover filters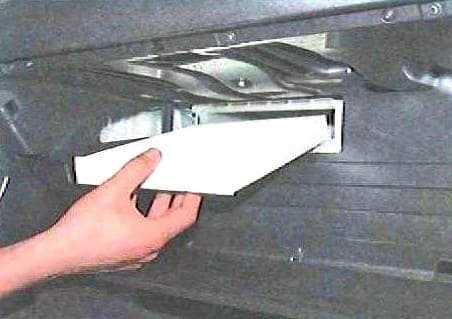 Remove the cabin filter from the socket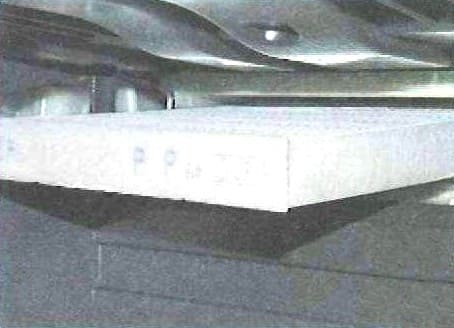 Install the new filter element in reverse order
The arrow on the side of the new filter element should be pointing up
When cleaning the dust filter, do not wash it with water
You can not operate the car without a cabin filter, so that dirt does not get on the air conditioner evaporator