Injectors are attached to the fuel rail with holders
Fuel constantly circulates around the circumference of the injector body, which avoids the formation of gas bubbles and facilitates starting a hot engine.
If the nozzle is clogged or fails, malfunctions are possible:
- unstable engine operation;
- difficulty starting the engine;
- increased engine idle frequency;
- stop the engine at idle;
- poor engine response;
- increased content of CO and CH in exhaust gases;
- glow ignition
To do the job you need tools: 10 tool sockets, TORX E12, screwdrivers
Preparing the car for work.
Reducing the pressure in the fuel line
Disconnect the negative battery terminal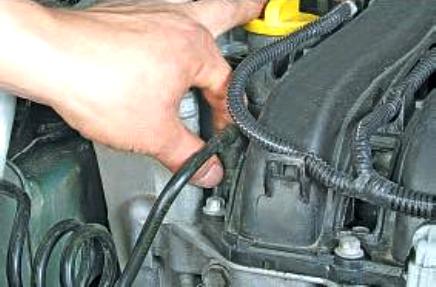 Squeeze the retainer of the fuel rail hose end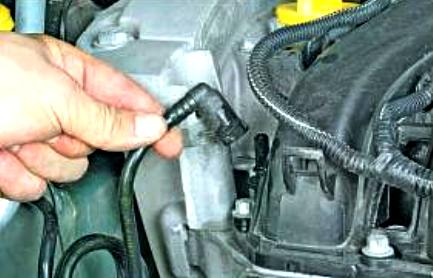 Disconnect the hose from the fuel rail
We press the retainer of the fuel injector wiring harness block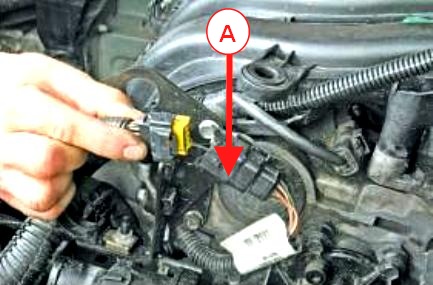 Disconnect the pads and disconnect the pad "A" from the bracket
Removing the receiver – Renault Megan 2 intake and exhaust system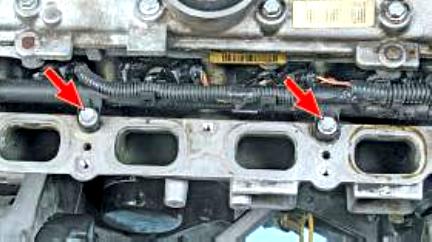 Unscrew the two mounting bolts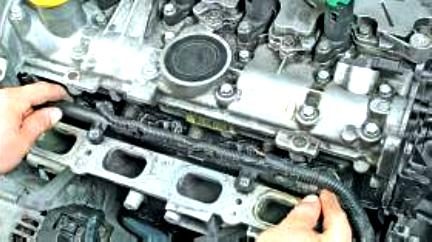 Remove the fuel rail
Removing and checking injectors
Remove the fuel rail as described above.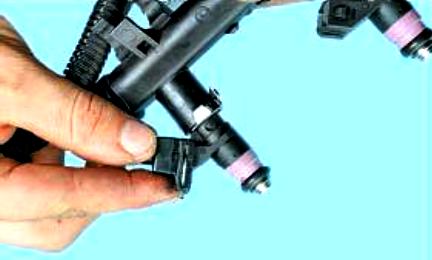 We press the retainer of the fuel injector wire block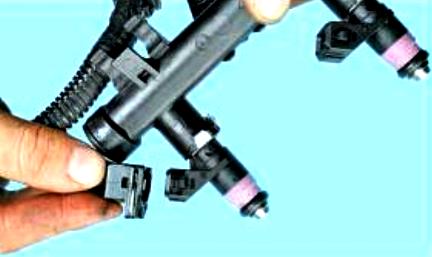 Disconnect the block from the nozzle connector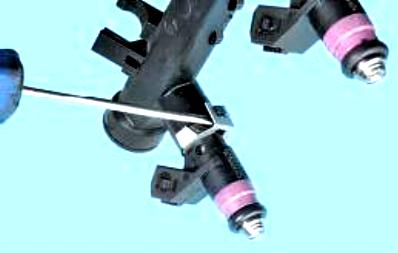 Pry off the fuel injector retainer with a screwdriver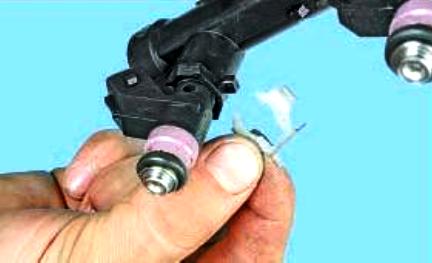 Remove the retainer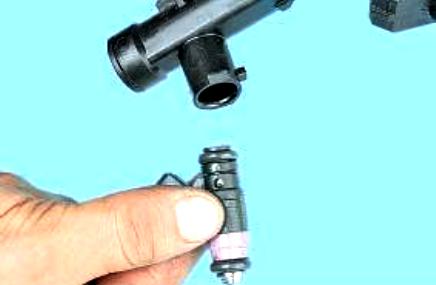 Remove the nozzle from the ramp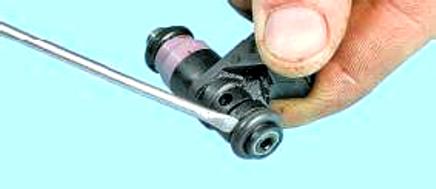 Remove the sealing ring with a flat screwdriver
When replacing the nozzle, we replace the sealing rings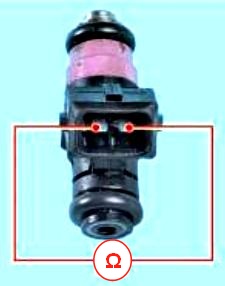 Using an ohmmeter, we check the resistance of the injector winding. The resistance should be 12 ohms.
We check the spray and flow of nozzles separately from the car.
Assembling all the parts in the reverse order ovality.
Before installing the fuel rail on the engine, we install new o-rings on the nozzles, having previously lubricated them with engine oil.
Install the fuel rail on the engine.
Install the fuel rail mounting bolts.
Tighten the ramp mounting bolts to a torque of 9 Nm (0.9 kgf.m).
We attach the pads of the wiring harnesses to the injectors.
Connect the fuel pipe to the fuel rail until the connector snaps into place.
Connect the negative terminal of the battery. We check the tightness of the connections.