Before lifting the rear of the vehicle, engage first gear and chock the front wheels
Having lifted the rear end, place secure supports next to the jack
It is impossible to install supports under the rear suspension beam, as the suspension must be unloaded

Replace shock absorbers (left and right) in pairs.
Do not remove both shock absorbers at the same time when the rear of the car is suspended, as lowering the rear suspension beam below the permissible limit may damage the pipelines and hoses of the brake system.
Open the trunk,
Remove the trunk side trim.
Unscrew the shock absorber rod nut, holding the rod from turning with the second wrench.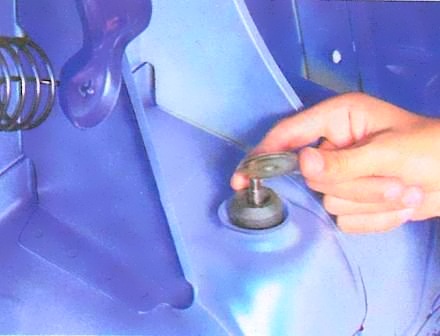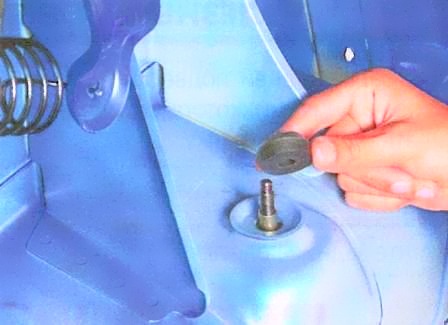 Remove the washer and top rubber pad.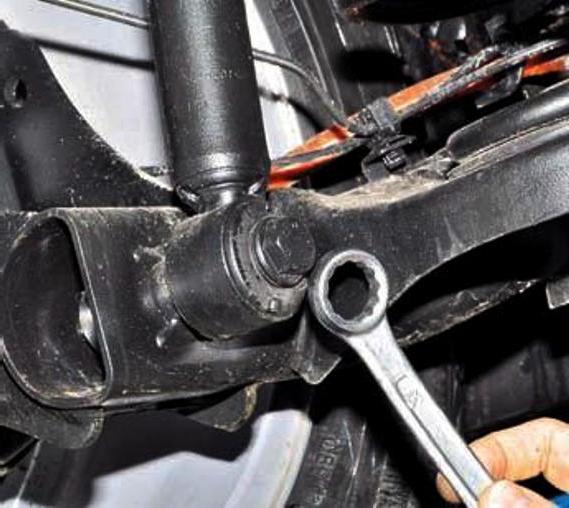 Remove the bolt securing the shock absorber to the rear suspension arm.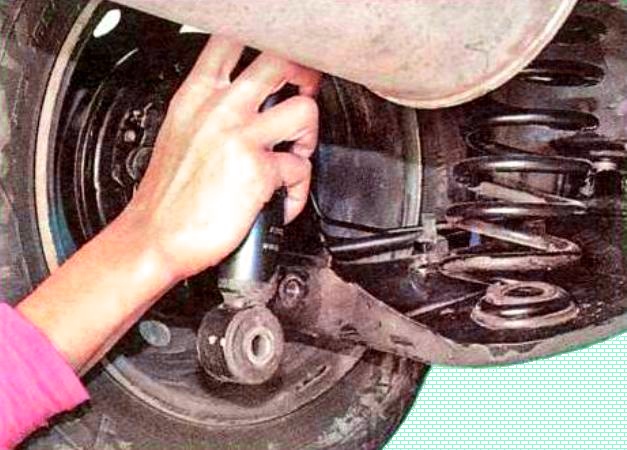 Remove the shock absorber from the vehicle.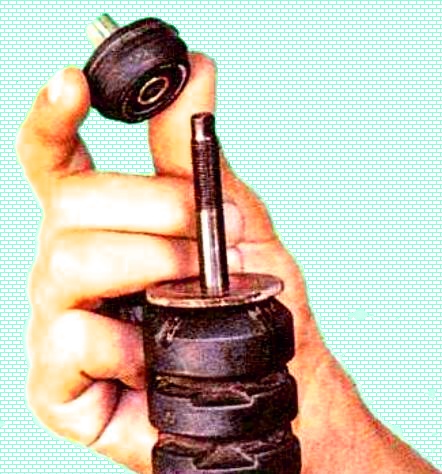 Remove the lower rubber cushion assembly with the spacer from the shock absorber rod.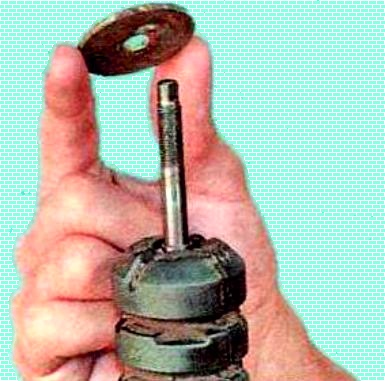 Remove the spacer from the cushion
Remove the washer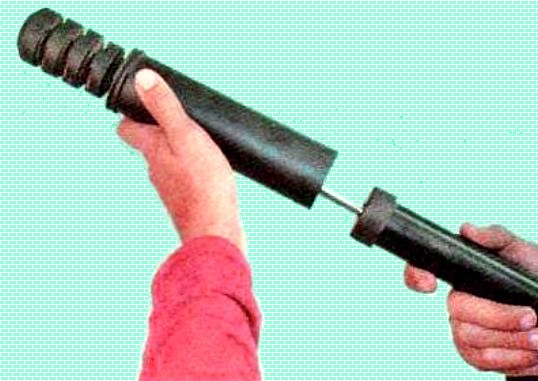 Remove the compression buffer assembly with protective cover from the shock absorber rod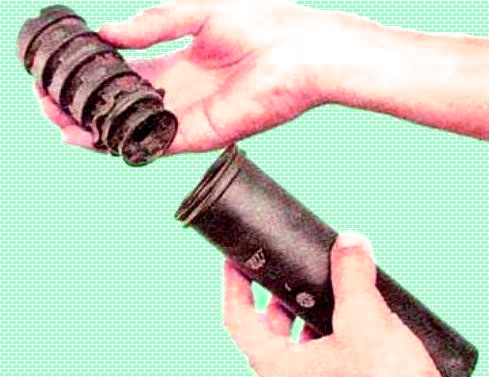 Disconnect the compression buffer and protective cover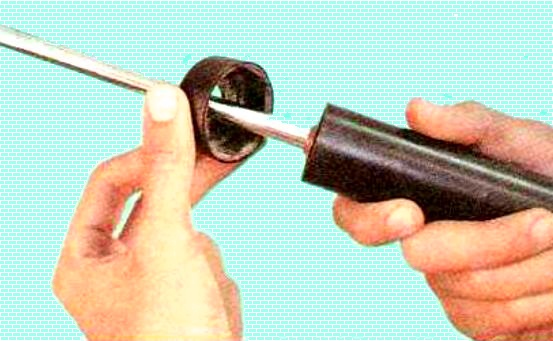 Remove the protective cap
Replace damaged shock absorber parts,
Mount the shock absorber vertically and lower and raise the stem several times until it stops.
Make sure it moves without dips, sticks or knocks.
If not, replace the shock absorber.
Also, replace it if the threads on the top of the stem are damaged.
Install the shock absorber in the reverse order of removal.
Finally tighten the nut of the upper and lower shock absorber mountings with the vehicle on the ground.
After lowering the car to the ground, rock it hard several times.
Tighten the lower shock absorber mounting bolt to the arm to 105 Nm (10.5 kgf-m), the upper shock absorber mounting nut to 14 Nm (1.4 kgf-m).
Replace the second shock absorber in the same way.