We remove the oil pump when overhauling the engine, when replacing the circuit and when repairing the pump itself
To do the job you will need: sockets for 10, for 13, TORX E8, a square wrench, engine oil, an oil drain container.
Drain the oil from the crankcase
Remove the oil sump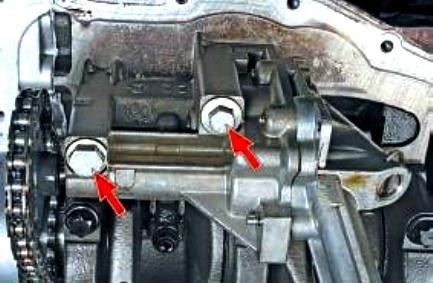 We unscrew the two bolts of the oil pump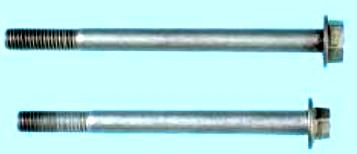 Oil pump mounting bolts of different sizes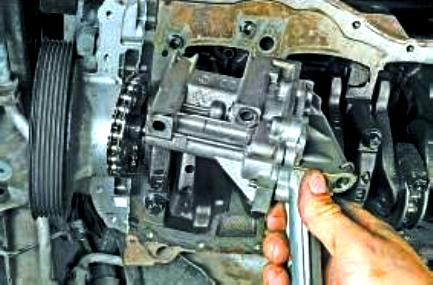 Lower the oil pump a little down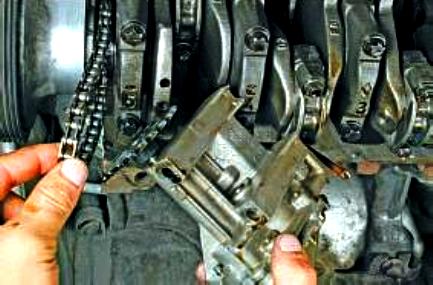 Remove the chain from the pump sprocket
After installing the pump, tighten the bolts with a torque of 25 Nm.
Oil pump repair
In addition to the pump removal tool, you will need: a special sealant, an 8 wrench, pliers, a ruler, a set of flat feelers.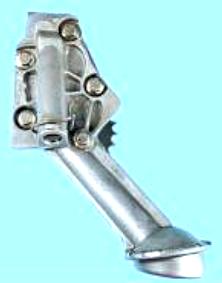 Remove the oil pump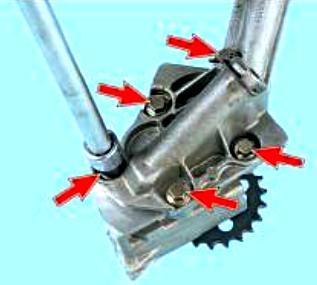 We unscrew the five bolts securing the oil pump cover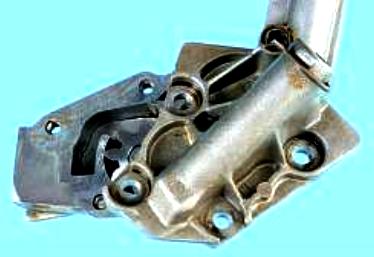 Remove the oil pump cover
Remove the spring retainer of the pressure reducing valve.
Reducing valve spring is preloaded.
Remove the latch very carefully, holding the spring stop.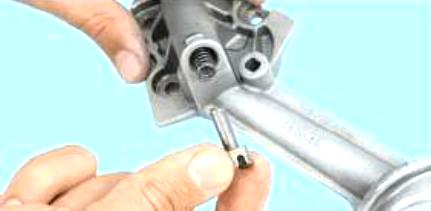 Remove the spring stop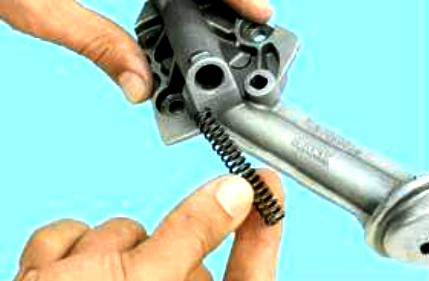 Retrieve the spring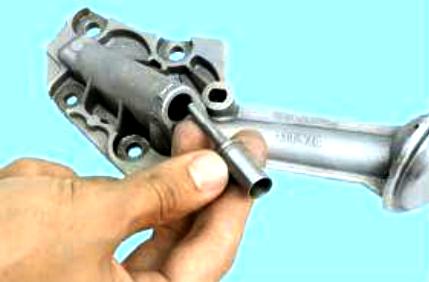 Remove the pressure reducing valve plug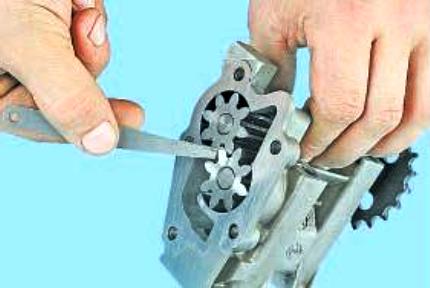 Measure the radial clearance between the gears and the pump housing.
The gap should be 0.11-0.249 mm.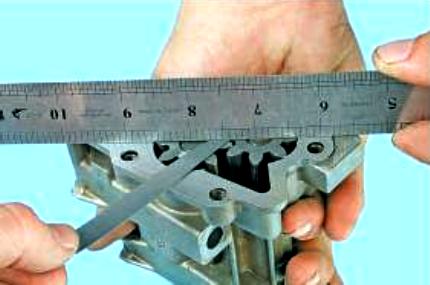 We measure the axial clearance of the gears.
The gap should be 0.020-0.086 mm.
If the gaps do not match, replace the pump assembly.
We wash all parts of the pump.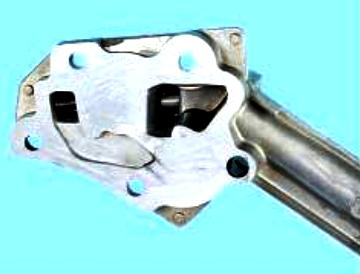 Inspecting the pump housing and cover.
If there are cracks or scratches, we replace the pump.
Check the pressure reducing valve plunger for scratches and signs of sticking.
Small dents and burrs can be removed by sanding.
Check the pressure reducing valve spring for permanent deformation and bending.
We replace the damaged spring.
Check the pump gears for metal chipping, scuffing and tooth wear.
Replace damaged parts.
We assemble the pump and install it in the reverse order.