The oil pump is removed for repair when its supply is reduced, causing a constant drop in oil pressure in the engine lubrication system, and when oil leaks through the seal
You will need: all the tools needed to remove the timing belt and the engine oil sump, as well as a "10" wrench.
Disconnect the wire from the negative terminal of the battery.
Drain the oil from the engine oil sump.
Remove the timing belt (see "Replacing the Timing Belt and Tensioner Pulley")
After removing the timing belt, it is forbidden to turn the camshafts and crankshafts, as the pistons can damage the valves.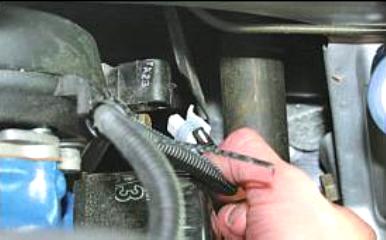 Disconnect the harness connector from the crankshaft position sensor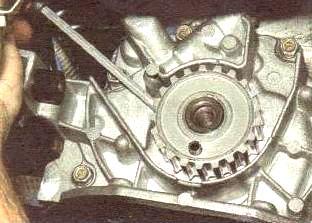 Prying off with two screwdrivers, remove the pulley from the crankshaft.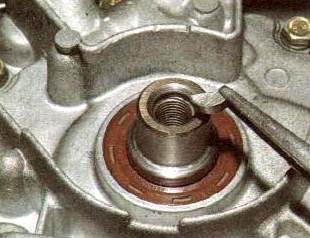 Remove the key from the groove of the crankshaft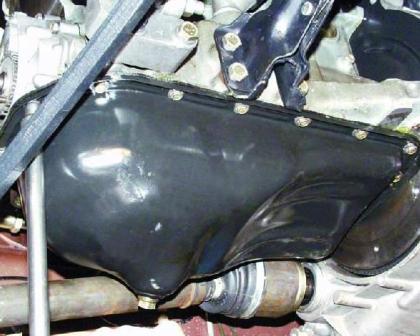 Remove the engine oil sump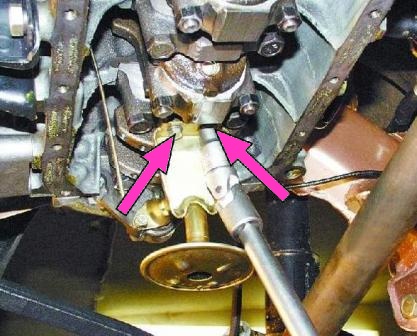 Using the "8" wrench, unscrew the three bolts securing the oil receiver ...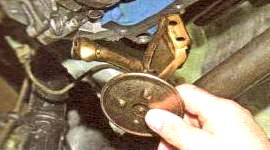 Remove the oil receiver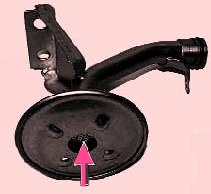 Clean off dirt and wash the oil receiver screen with solvent.
If the screen cannot be cleaned or is damaged, replace the oil receiver.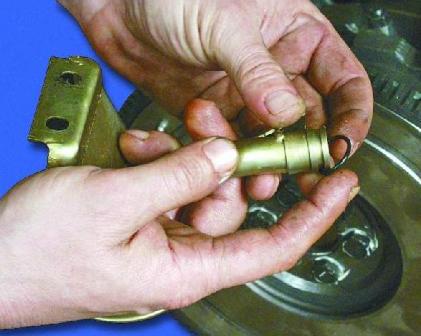 Replace a torn or loose oil receiver o-ring.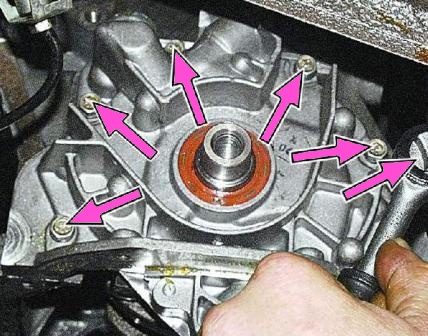 Remove the six bolts securing the oil pump to the cylinder block, slide the oil pump with a screwdriver, inserting it between the pump and the main bearing cap.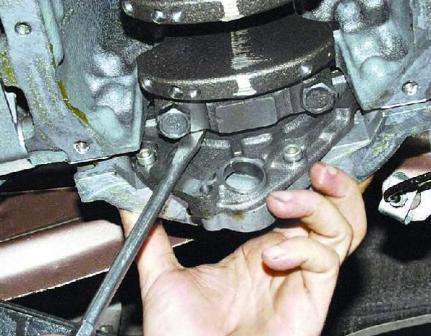 Remove the pump with gasket.
Replace the gasket with a new one every time you remove the oil pump.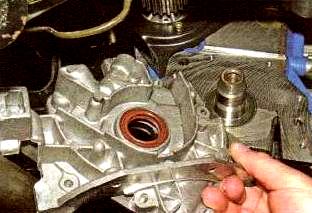 Use only the original factory-made gasket, a gasket of a different thickness will cause the pump to malfunction.
Clean the mating surfaces of the cylinder block and pump housing from the remnants of the old gasket.
Before installing, fill the oil pump cavity with grease to ensure that oil is sucked from the oil sump when the engine is first started.
Turn the oil pump drive gear to fit correctly on the crankshaft: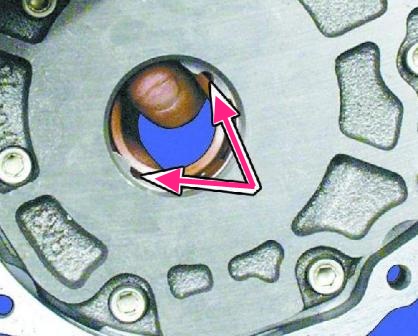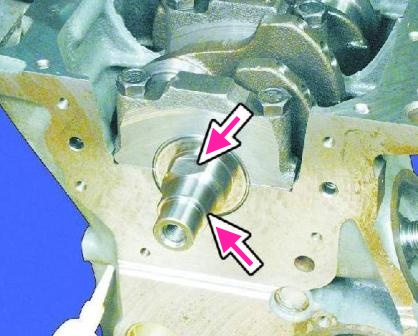 The lugs on the drive gear should line up with the flats on the crankshaft.
Lubricate the seal lip with engine oil.
When installing the pump, carefully tuck the seal lip onto the crankshaft journal with a wooden stick.
After that, tighten the pump mounting bolts.
Install all removed parts in reverse order.
Adjust the timing belt tension.
Adjust the tension of the alternator drive belt.
Fill engine oil.