If the sensor fails, the engine starts poorly, especially after a long period of inactivity.
Poor throttle response, increased fuel consumption. Fault light on
Turn off the ignition and disconnect the "negative" terminal of the battery.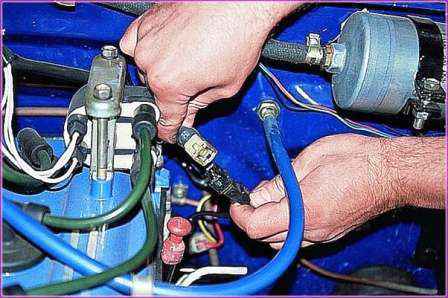 We snap off the spring retainer from the block with an awl and disconnect it from the sensor.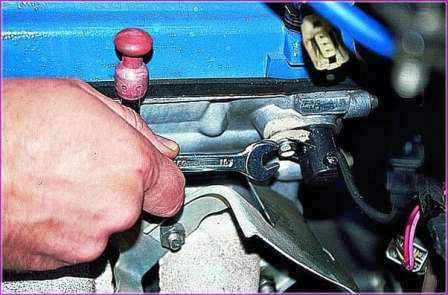 Using the "10" key, unscrew the bolt securing the camshaft position sensor to the cylinder head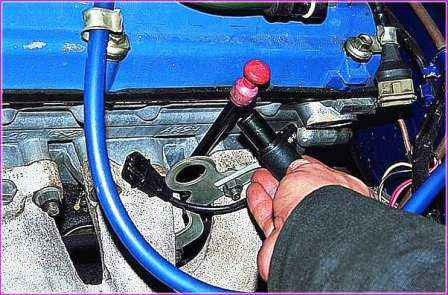 Remove the sensor.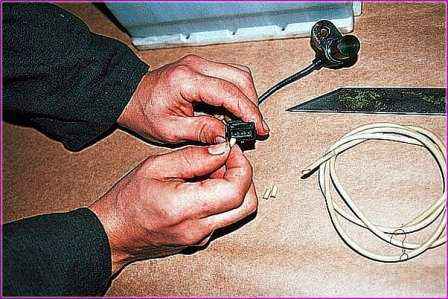 In order not to short-circuit the sensor contacts, we put short pieces of a PVC tube of small diameter on the pins of its connector,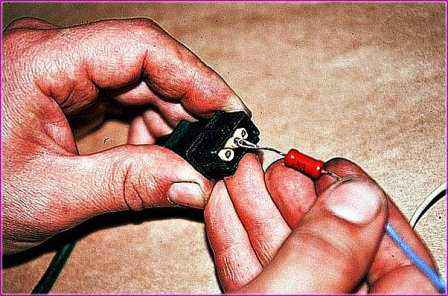 by inserting the bare ends of the wires into them, and the output of the resistor, we assemble the circuit.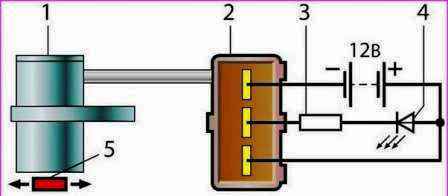 Camshaft position sensor test circuit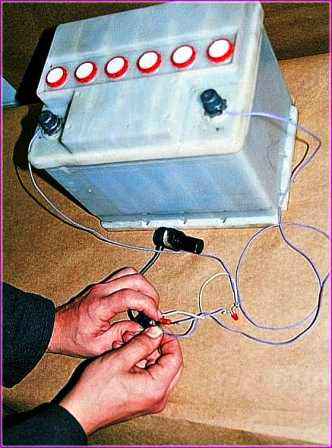 After making sure that the circuit is assembled correctly, we connect the wires to the battery terminals.
In this case, the LED should light up and go out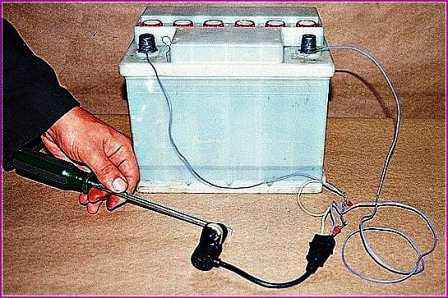 When moving a screwdriver blade near the end of the sensor, a working sensor should respond by briefly turning on the LED.
We replace the defective sensor.
Install the camshaft position sensor in reverse order.