You will need: hexagon "6", wrench "12", screwdriver
Drain the cooling system
Remove the bolts securing the power steering pump to its bracket and move the pump to the side.
If you need to remove the thermostat housing together with the thermostat then: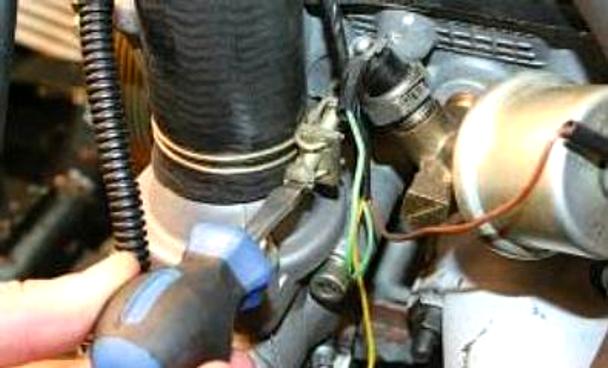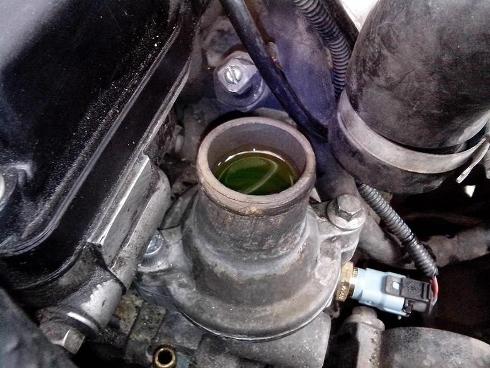 Loosen clamp
Disconnect the radiator supply hose from the thermostat housing.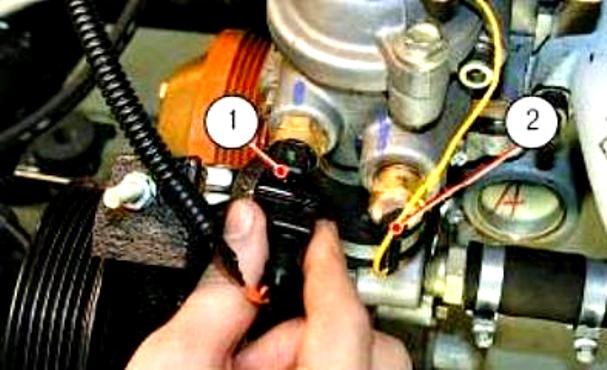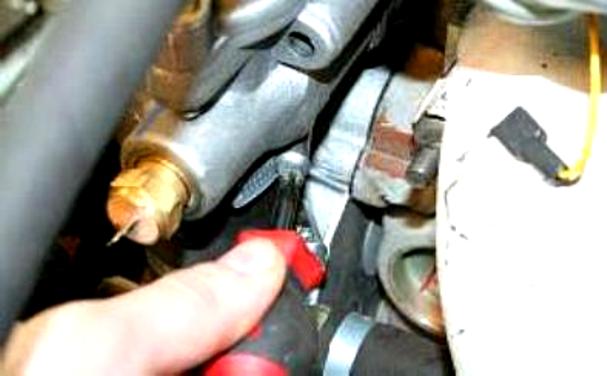 Disconnect the wires from the sensors on the thermostat housing
Loosen the lower and upper clamp of the connecting hose between the thermostat and the water pump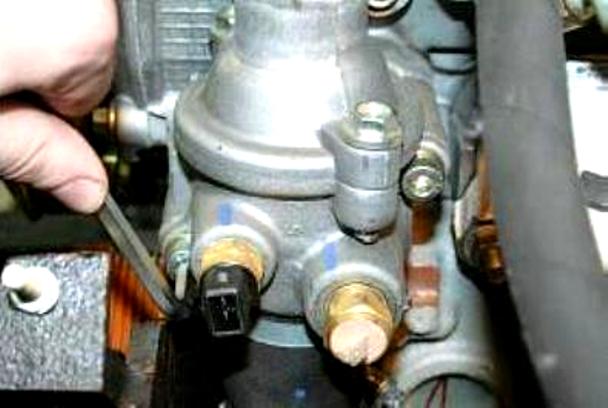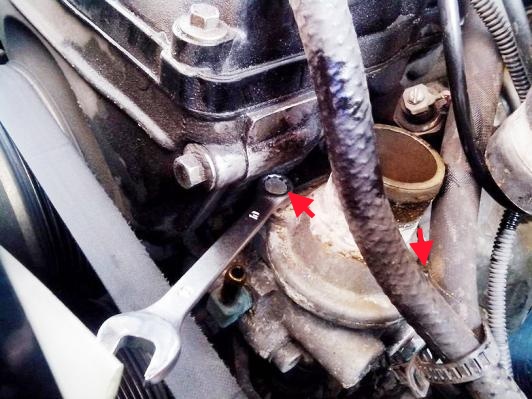 Remove the two screws securing the thermostat housing
Before removing the thermostat housing, loosen the cover bolts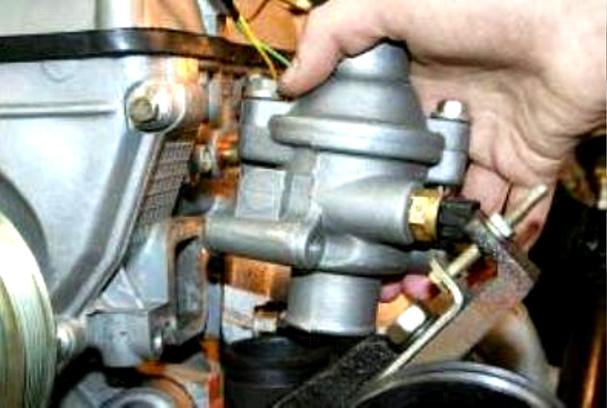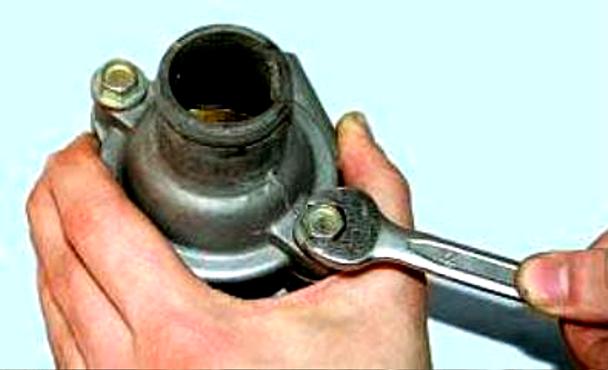 Remove the thermostat housing.
Remove the two bolts securing the thermostat housing cover.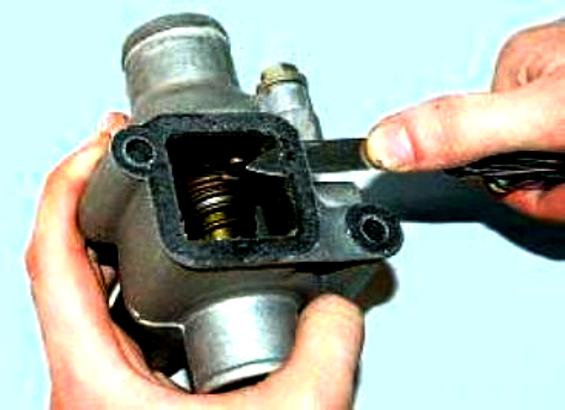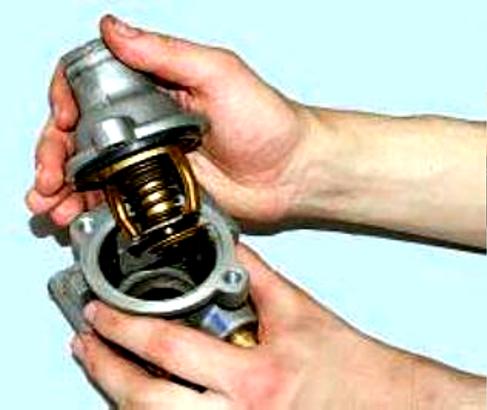 Clean the mating surface of the thermostat housing to the cylinder head from the old gasket.
Remove the cover and remove the thermostat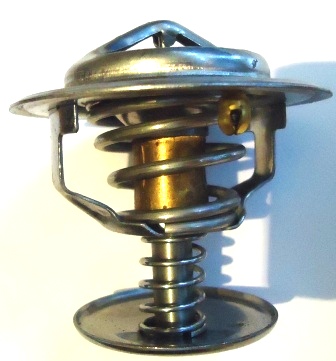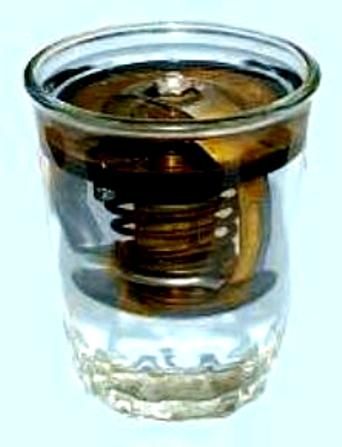 This is how the thermostat removed from the car looks like.
Pay attention to its labeling so that you can get the same one when replacing it
To test, lower the thermostat into a container of water heated to 78-80°C.
While gradually heating the water, watch the temperature at which the thermostat valve opens.
The cooling system thermostat is considered healthy under the following conditions:
– valve opening start temperature – (78+1.5)°С;
– valve full opening temperature – 82°С.
Install the new thermostat in the reverse order of removal.
To replace just the thermostat itself, you need: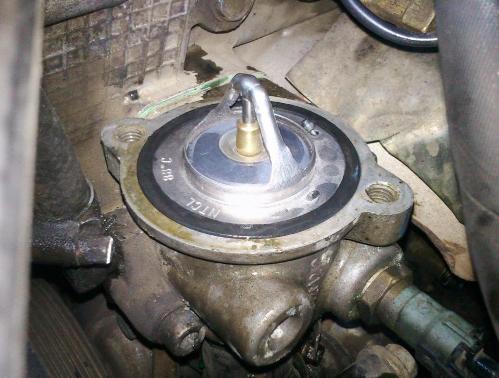 Unscrew the two bolts securing the thermostat housing cover, remove the cover and replace the thermostat.