We repair the exhaust system due to burnout of the system elements or if the system elements are clogged with soot and combustion products
Preparing the car for work.
We install the car on a lift or a viewing ditch.
Replacing exhaust system suspension pads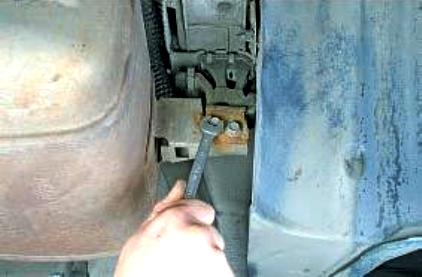 We unscrew the two bolts securing the bracket of the main muffler to the suspension cushion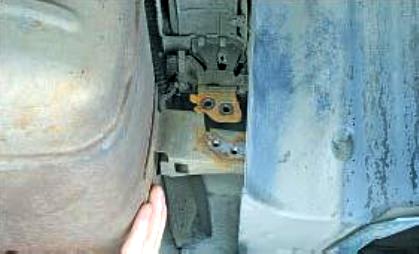 Lowering the main muffler down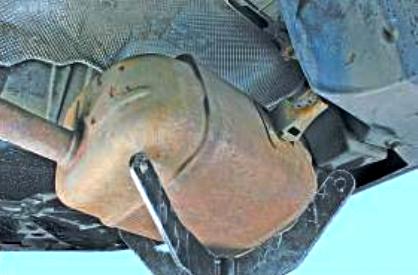 Installing a support under the muffler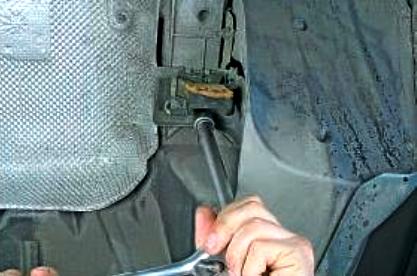 Unscrew the bolt securing the pillow to the body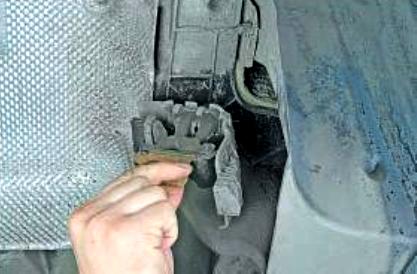 Remove the pillow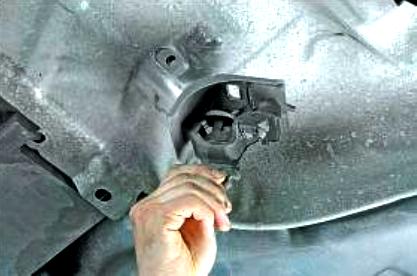 We also remove the additional muffler pipe cushion
Install pillows in reverse order
Replacing the catalytic converter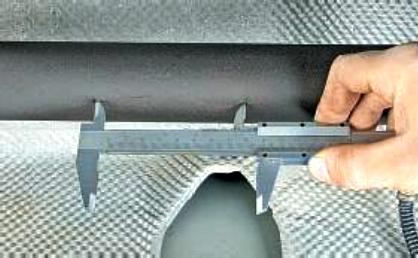 Measure the distance between the marks (it should be 80 mm)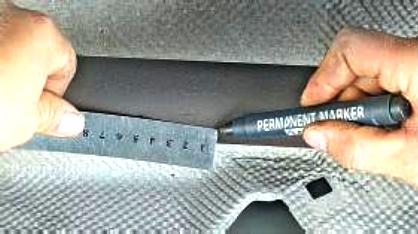 Mark the middle between the marks and apply an additional mark with a felt-tip pen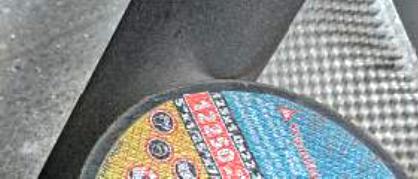 Saw the pipe according to the marked mark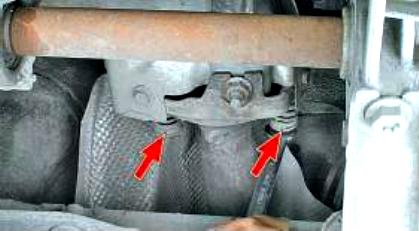 Remove the catalytic converter pipe-to-exhaust manifold bolts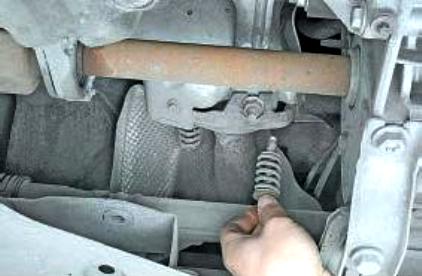 Removing bolts with springs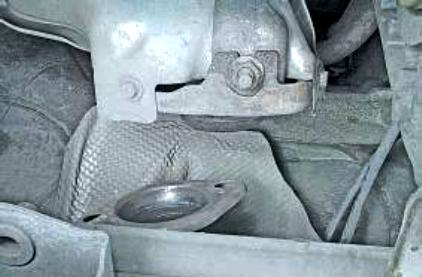 Disconnecting the main muffler pipe and the catalytic converter
Install the parts in reverse order.
We connect the elements of the exhaust system with special compression couplings that are commercially available.
We replace the additional and main muffler in the same way.
To replace the main muffler, we cut the system between the marks located near the left spring of the rear suspension.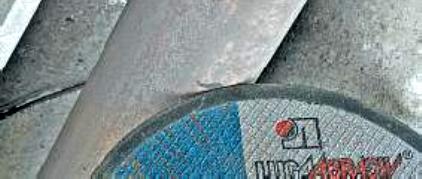 To replace the additional muffler, we cut the system in two places: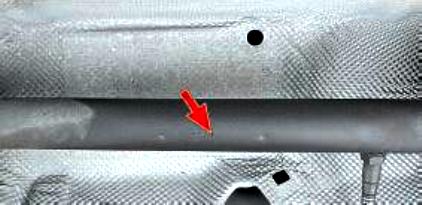 - between catalytic converter and additional silencer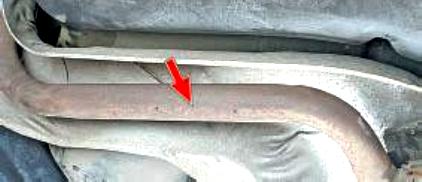 - near the left rear suspension spring
Removing and installing exhaust manifold
Disconnect the negative battery terminal.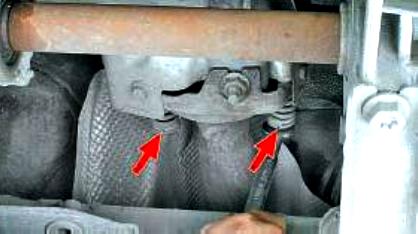 Remove the bolts securing the catalytic converter pipe to the exhaust manifold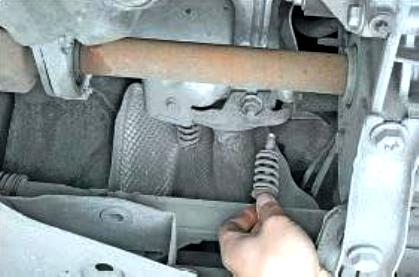 Removing the bolts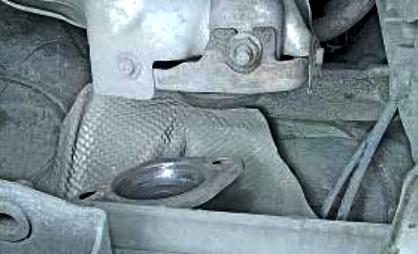 Disconnecting the main muffler pipe and the catalytic converter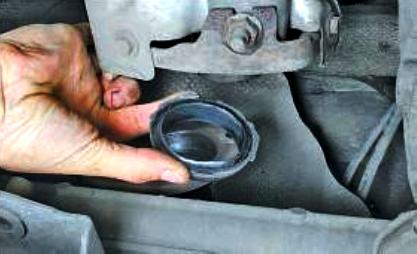 Remove the sealing sleeve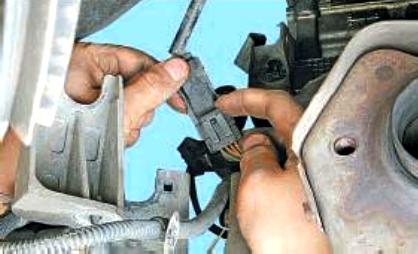 We press the clamp of the oxygen sensor harness block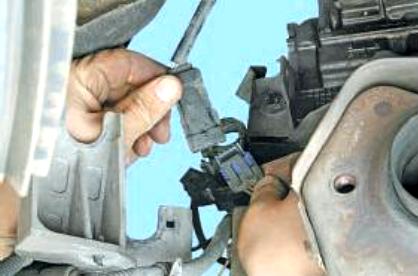 Disconnecting pads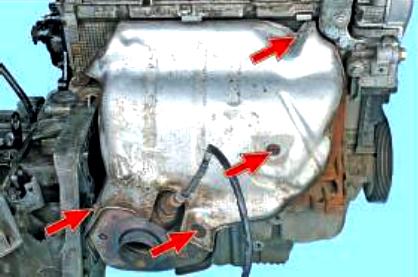 Unscrew the bolts of the upper thermal screen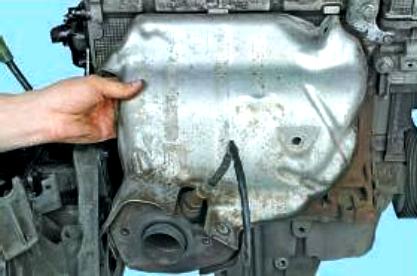 Remove the thermal screen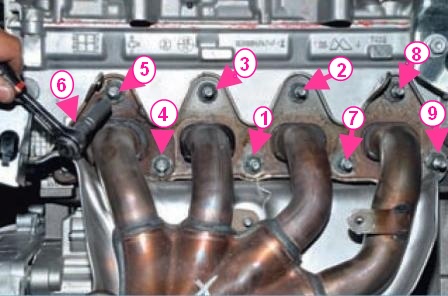 Unscrew the exhaust manifold mounting nuts.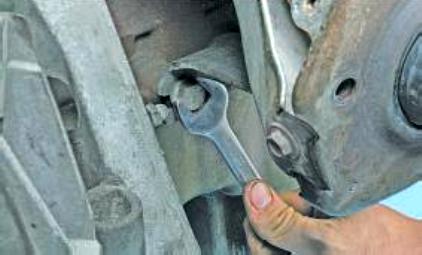 When installing, twist according to the order in the photo
Unscrew the exhaust manifold bracket nut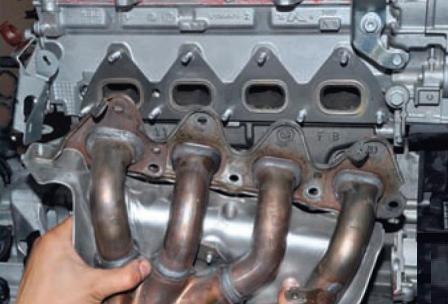 Remove the exhaust manifold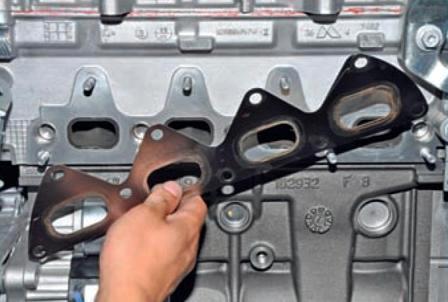 Remove the gasket from the studs
Removing and installing thermal screens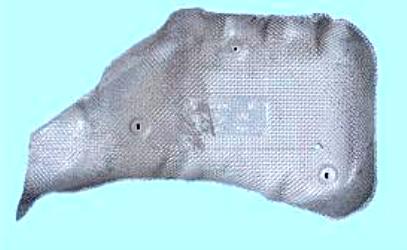 To remove the thermal screen of the main muffler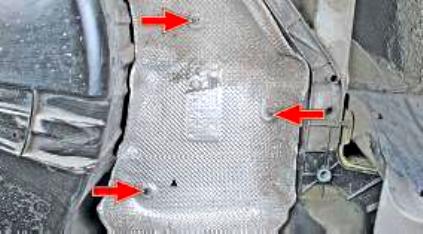 Unscrew the three screws securing the thermal screen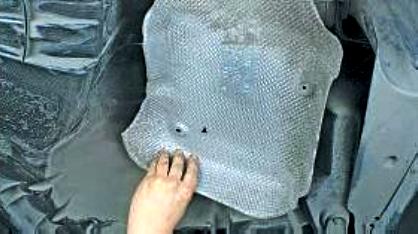 And remove the thermal screen of the main muffler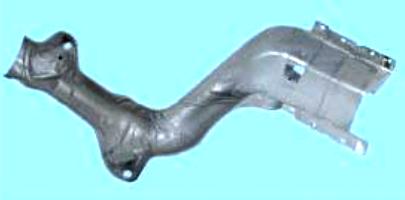 To remove the thermal shield of the additional muffler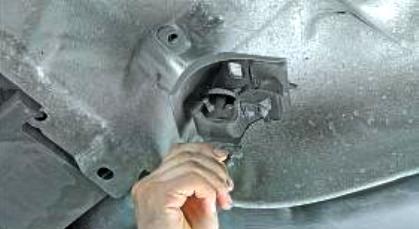 Remove the additional muffler pipe suspension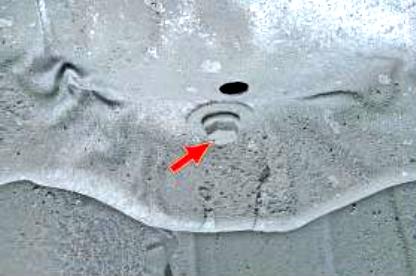 Unscrew the rear bolt of the thermal screen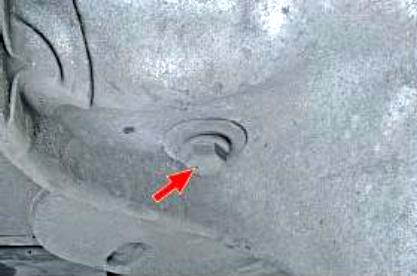 We unscrew the front bolt of the thermal screen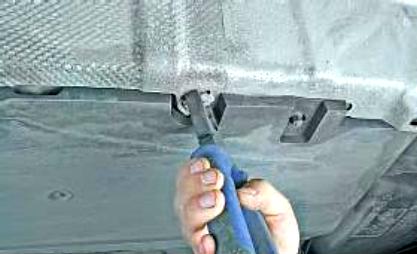 Using pliers, unscrew the latches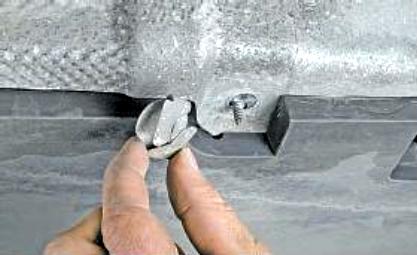 Remove the clamps for fastening the central thermal screen with the thermal screen of the pipe of the additional muffler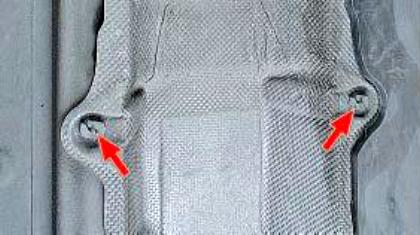 This is how the latches are located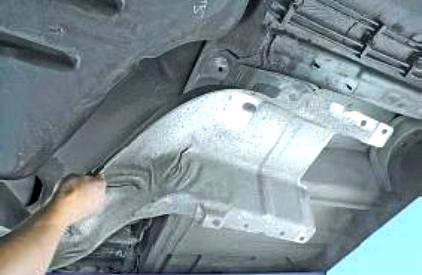 We disengage the central thermal screen from the studs and remove the thermal screen of the pipe of the additional muffler

To remove the central thermal screen: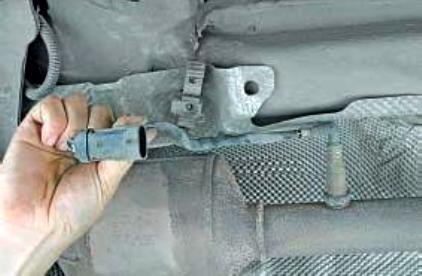 Remove the diagnostic oxygen sensor harness from the holder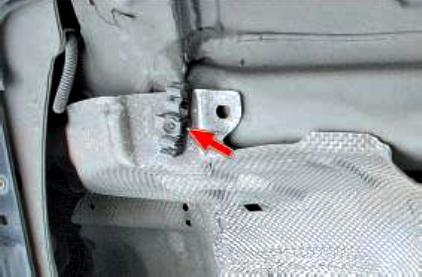 Remove the holder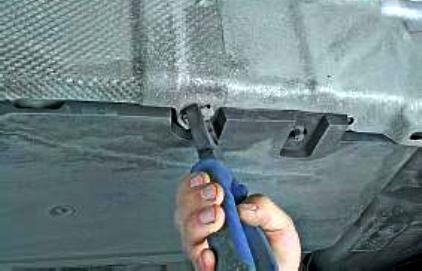 With the help of pasatizhey unscrew the latches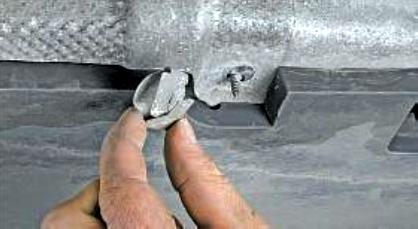 And remove the fixing clips of the central thermal screen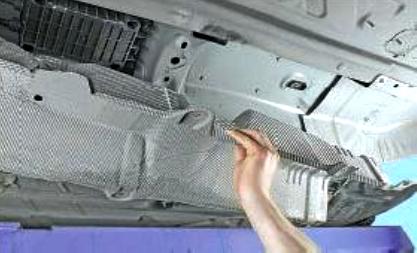 Remove the central thermal screen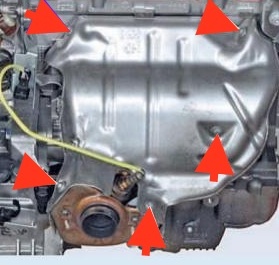 Unscrew the bolts securing the upper thermal screen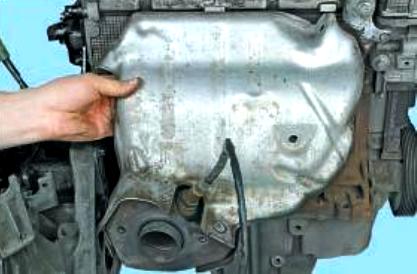 Remove the thermal screen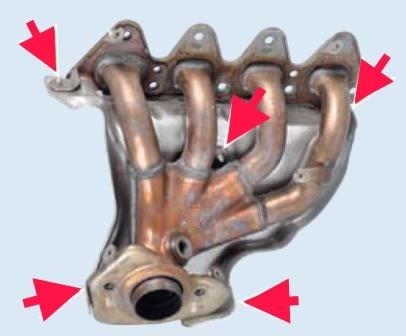 We unscrew the bolts of the lower thermal screen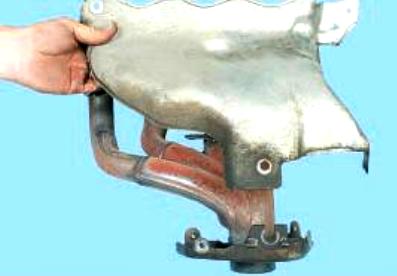 Remove the thermal screen
Install thermal screens in reverse order