If the engine power drops, there is increased noise, or howls are periodically heard during the operation of the fuel pump, then the fuel pump is most likely out of order
Pre-check the pressure in the fuel supply system in the following order.
Check that the fuel pressure regulator is working properly (see "Replacing the Renault Logan pressure regulator").
If the system pressure is less than 250 kPa (2.5 kgf/cm), replace the fuel filter
If this does not help, remove the pump and flush the fuel inlet screen.
If the pressure still does not rise, the fuel pump must be replaced.
You will need a flat-blade screwdriver.
Reduce the pressure in the fuel system (see "Pressure in the Renault Logan petrol system").
Disconnect the wire from the negative terminal of the battery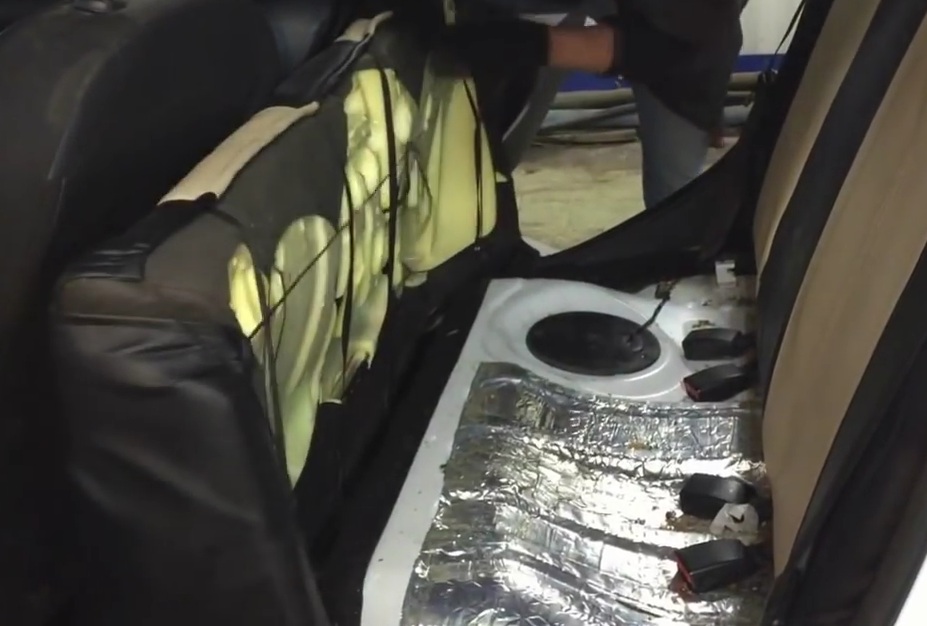 Remove the rear seat cushion.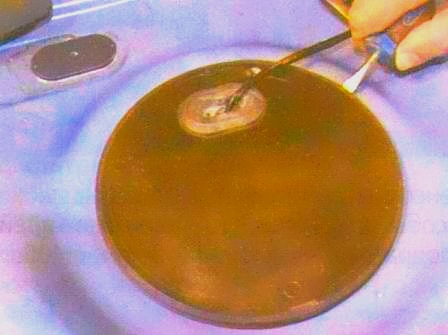 Pry off the plastic hatch cover with a screwdriver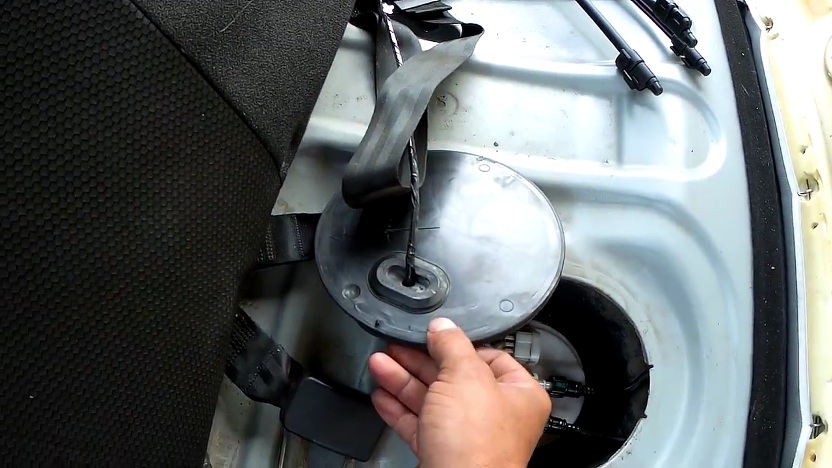 Remove the plastic manhole cover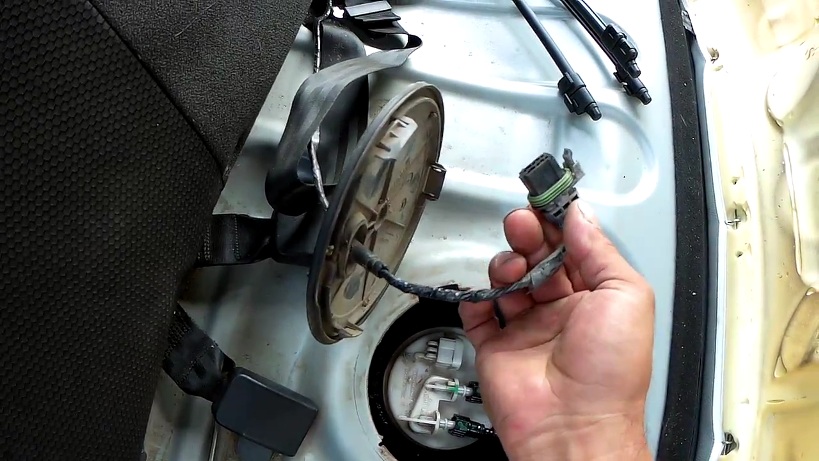 Press the latch and disconnect the wiring harness connector from the fuel pump module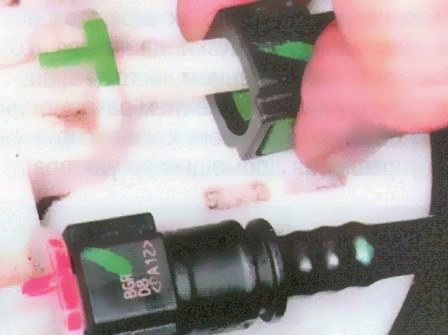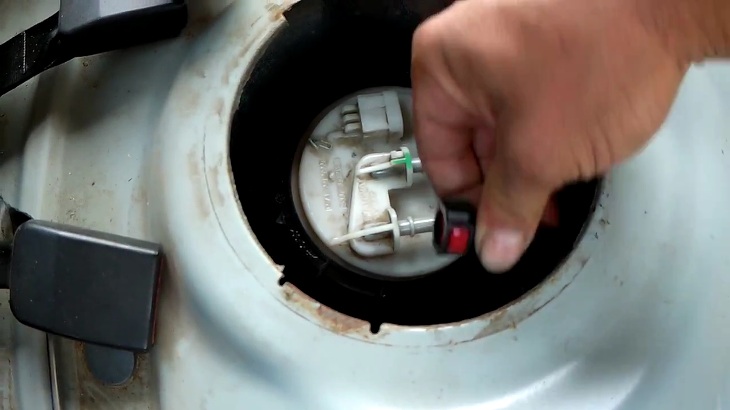 Disconnect the high-pressure fuel line and return line from the pump fittings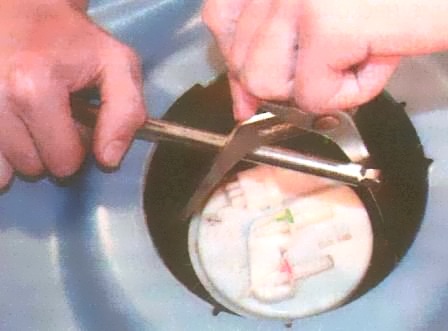 Unscrew the pressure ring of the fuel pump module by installing the pliers handles and lever, as shown in the photo and remove the ring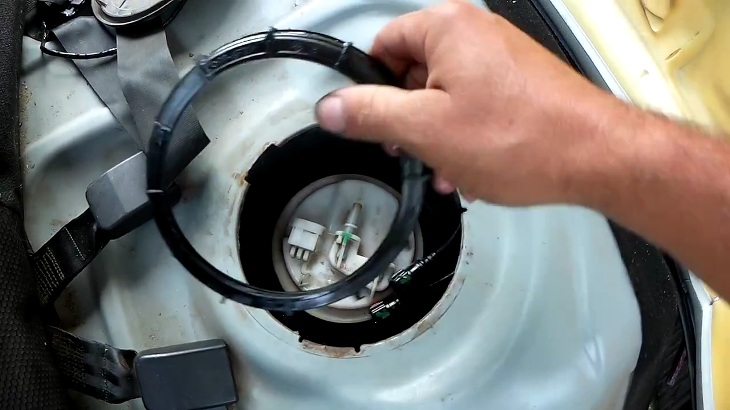 Carefully remove the fuel pump module and drain the fuel from it into a prepared container.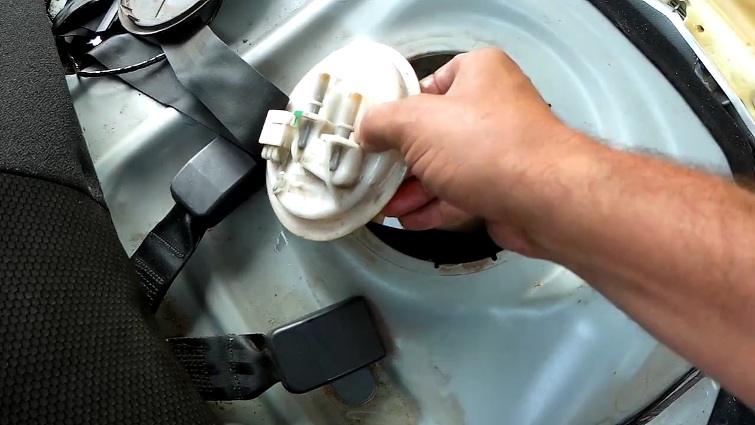 When removing the fuel module, you need to tilt it a little and remove it very carefully so as not to damage the float of the fuel gauge sensor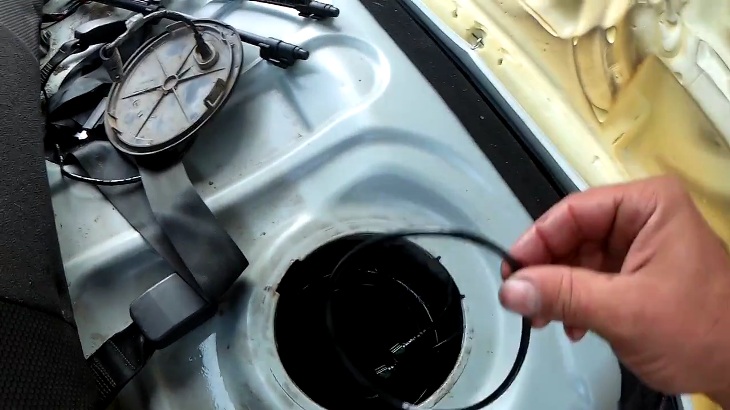 Remove the gasket.
Be sure to replace the gasket if it is torn or severely compressed.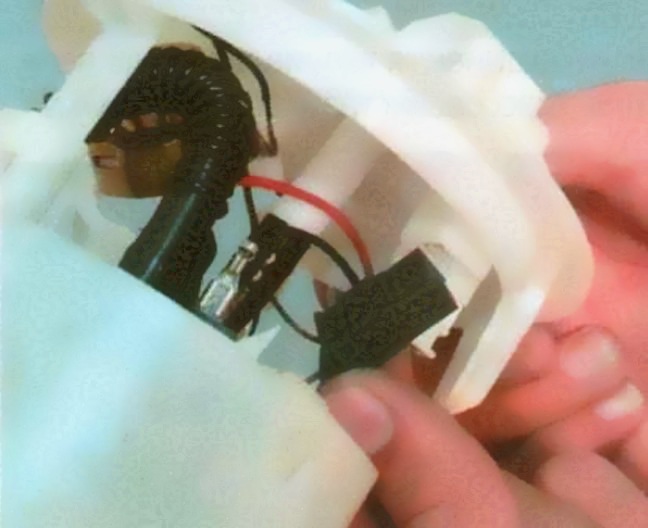 Disconnect the fuel level sensor connector.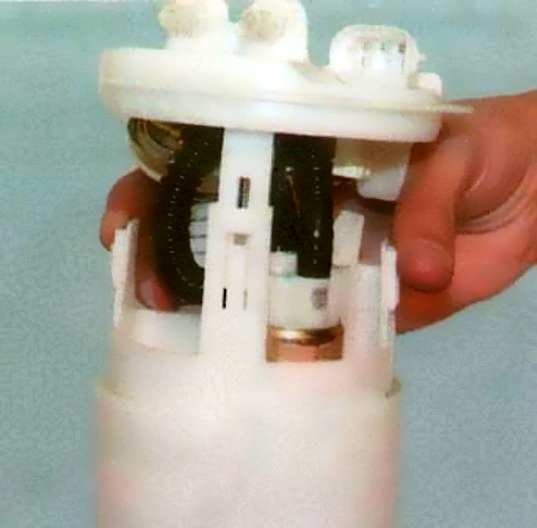 Squeeze the plastic tabs and remove the fuel pump assembly from the reservoir cup.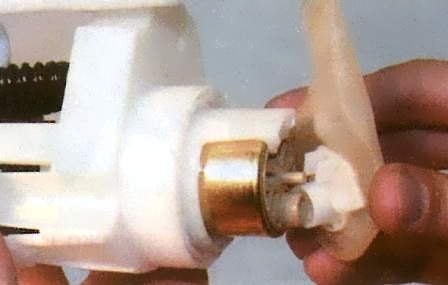 Remove the fuel pickup filter from the pump.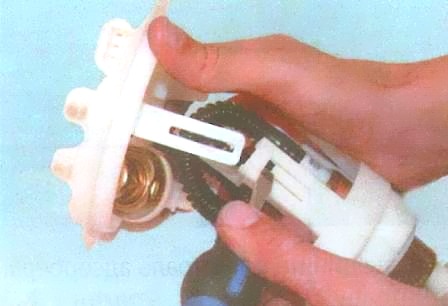 Press the latches with a screwdriver and remove the upper part of the fuel pump assembly by disconnecting the wire blocks from the pump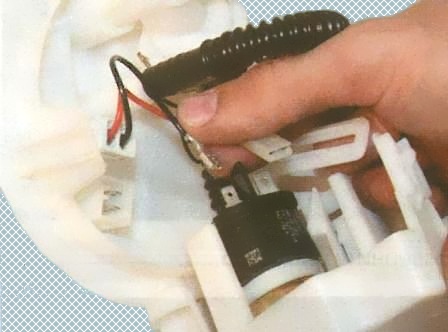 Remove the pump from the module housing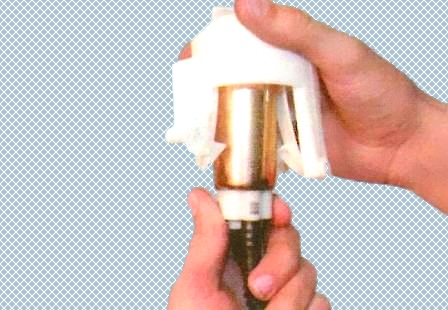 Disconnect the fuel hose from the pump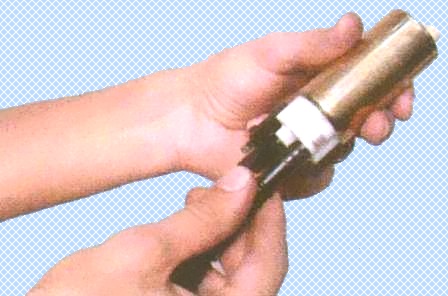 Reassemble the fuel pump module in the reverse order of disassembly.
Install the parts in the reverse order of removal.
Make sure that when installing the module, the marks on the fuel tank and the module case match