Removing the clutch housing from the ZMZ-406 engine is necessary to remove the flywheel and repair the clutch mechanism
We carry out work on a viewing ditch
We remove the driveline (see Inspection and removal of the driveshaft of a Gazelle car).
Remove the gearbox. (See the article - How to remove and install the gearbox of a Gazelle car)
With a key or a "12" head, we unscrew the two bolts and remove the slave cylinder of the clutch release drive with the rod (see the article - How to replace the clutch master and slave cylinder of a Gazelle car)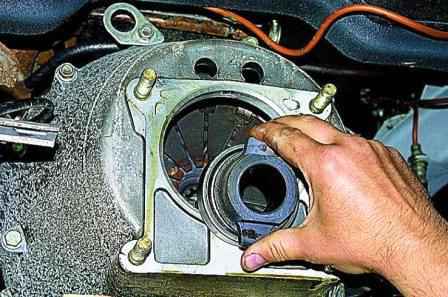 Through the opening of the clutch housing, we take out the clutch release clutch with the release bearing.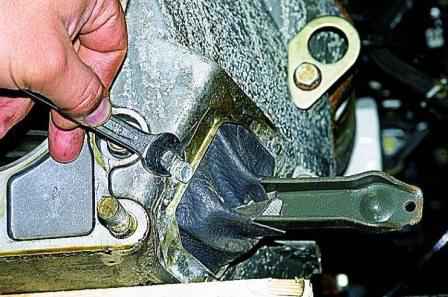 If necessary, use the "10" key to unscrew the fastening bolt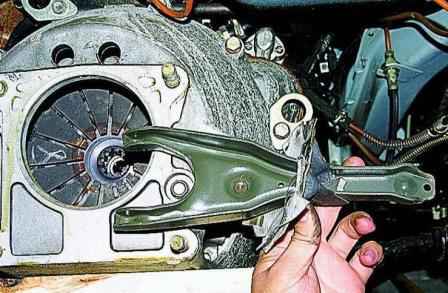 Remove the clutch release fork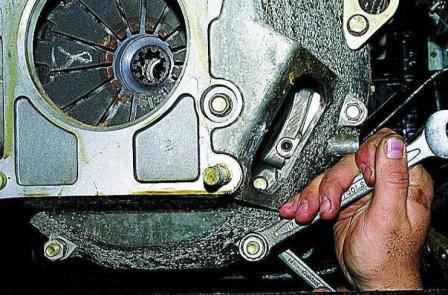 Holding the bolts with a "14" key, a "17" key or a head, unscrew the nuts of the three lower crankcase mounting bolts and remove the bolts from the holes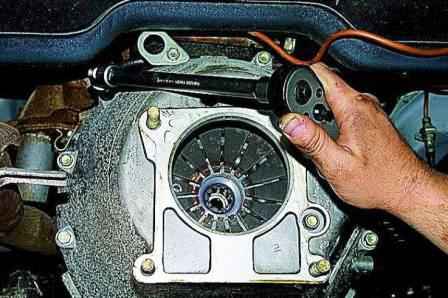 With a "14" head, we unscrew the seven crankcase mounting bolts, two of which simultaneously serve to mount the starter (they are longer).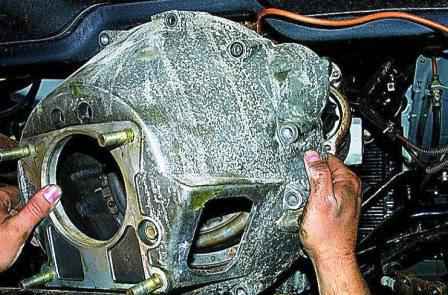 Remove the clutch housing from the two guide pins designed to center it.
We install the clutch housing in the reverse order, filling the spherical seat of the release fork with SHRUS-4 grease.