Let's look at how to replace the voltage regulator and rectifier unit
If the rotor or stator winding fails, the generator must be replaced as an assembly.
Remove the generator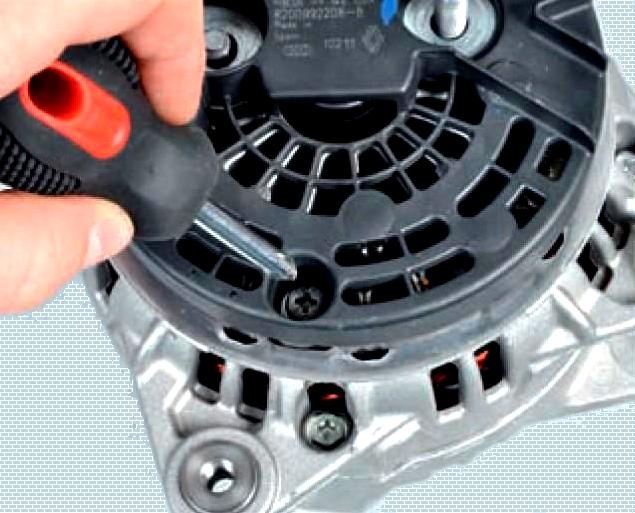 Unscrew the screw securing the back cover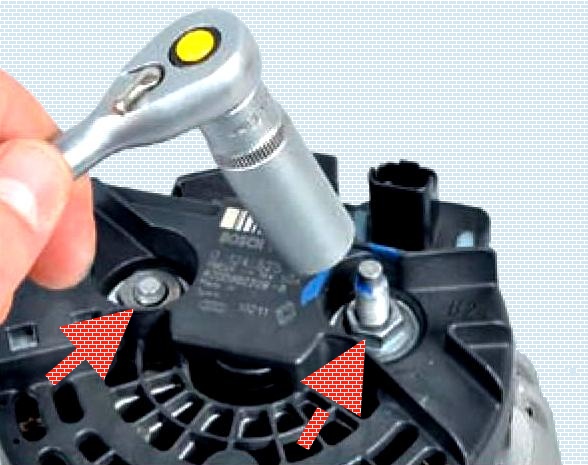 Unscrew the two nuts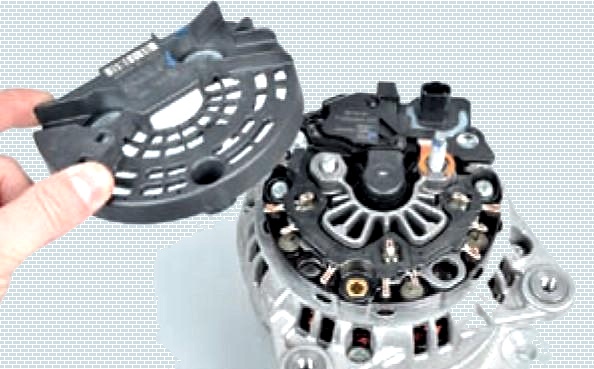 Remove the back cover of the generator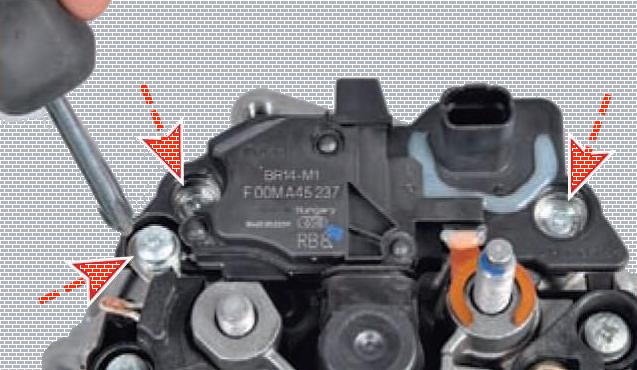 We unscrew the three screws securing the voltage regulator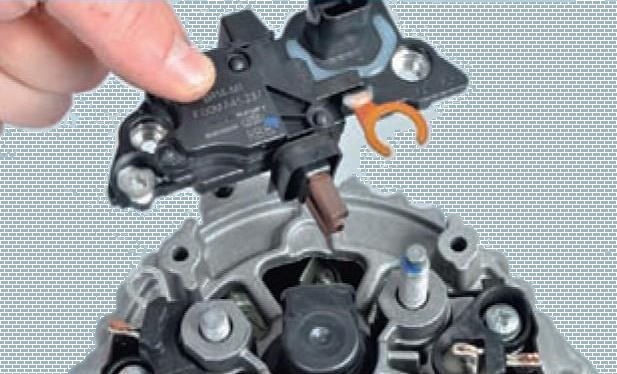 Remove the voltage regulator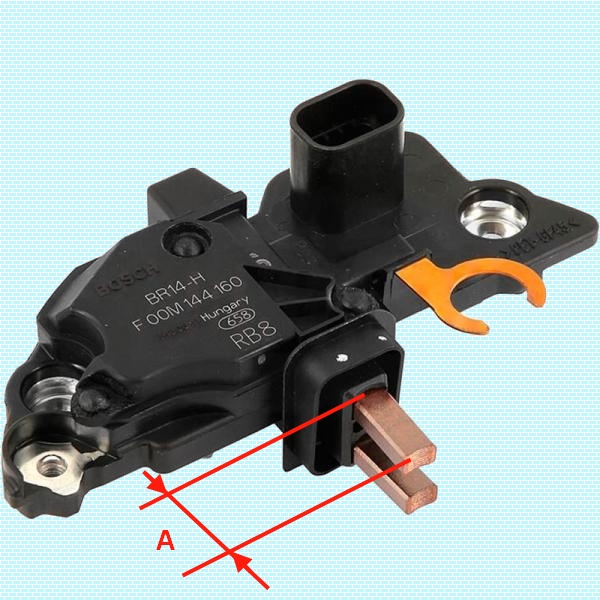 Check the ease of movement of the brushes in the brush holder and their protrusion.
If the protrusion "A" of the brushes from the holder is less than 5 mm, we change the voltage regulator assembly with the brush holder
We check the resistance of the rotor winding with a tester in the ohmmeter mode by connecting it to slip rings.
If the ohmmeter shows infinity, then there is a break in the windings and the rotor must be replaced (it is better to replace the generator)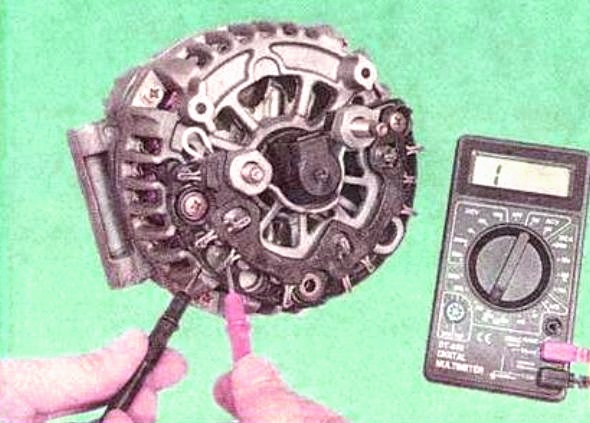 Check the diodes of the rectifier unit. We connect one wire to the mass of the rectifier unit, and the second to the output of the diode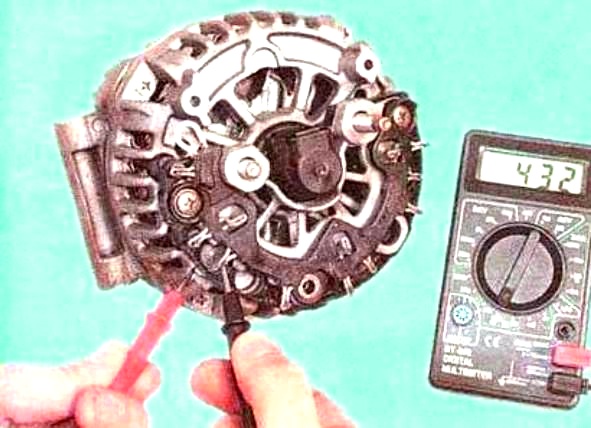 Then swap the wires. The diode should only conduct current in one direction. If the diode passes current in both directions or does not pass at all, then it is faulty.
We check all the valves in this way.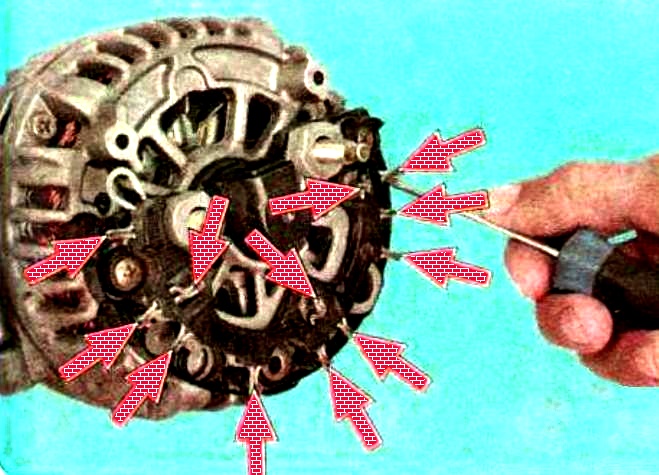 To replace the rectifier unit, open the twelve contacts with a screwdriver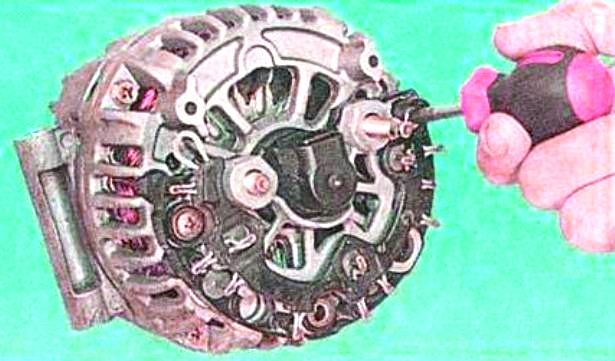 We unscrew the two fastening screws and remove the rectifier unit
Assemble the generator in reverse order.