Disconnect the negative battery terminal
To access the roof drive motor, remove its upholstery
The electric motor is located at the rear of the roof.
Remove
Remove the sunroof switch without disconnecting the connector.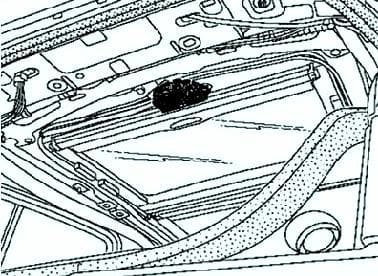 Remove the cover and trim of the windshield pillars (Fig. 1).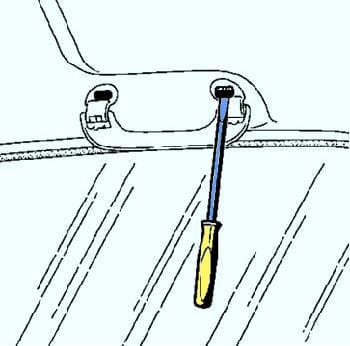 Remove the front and rear rails using the special tool (Cag. 1597) (fig. 2).
Remove the rear bracket and the two rear mounts.
Disconnect and disconnect the sunroof motor connector.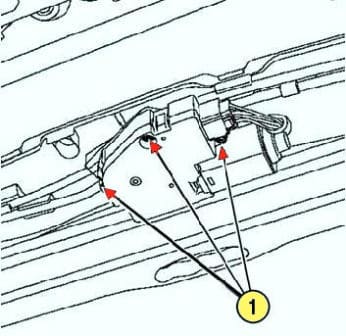 Unscrew the fastening screws and remove the connector holder (Fig. 3).